UNLOCK YOUR IPAD'S FULL POTENTIAL
Transform your iPad into a fully equipped laptop and immerse yourself in your new Apple experience
FREE YOUR IPAD
The iPad is a powerful device, but it can be hard to make the most of its capabilities.
ExxoTech Swivel unlocks your iPad's full potential. With built-in iPadOS shortcuts, tactile backlit keyboard, sensitive touchpad, and long-lasting battery life, the Swivel will turn your iPad into a productivity powerhouse rivaling your Macbook.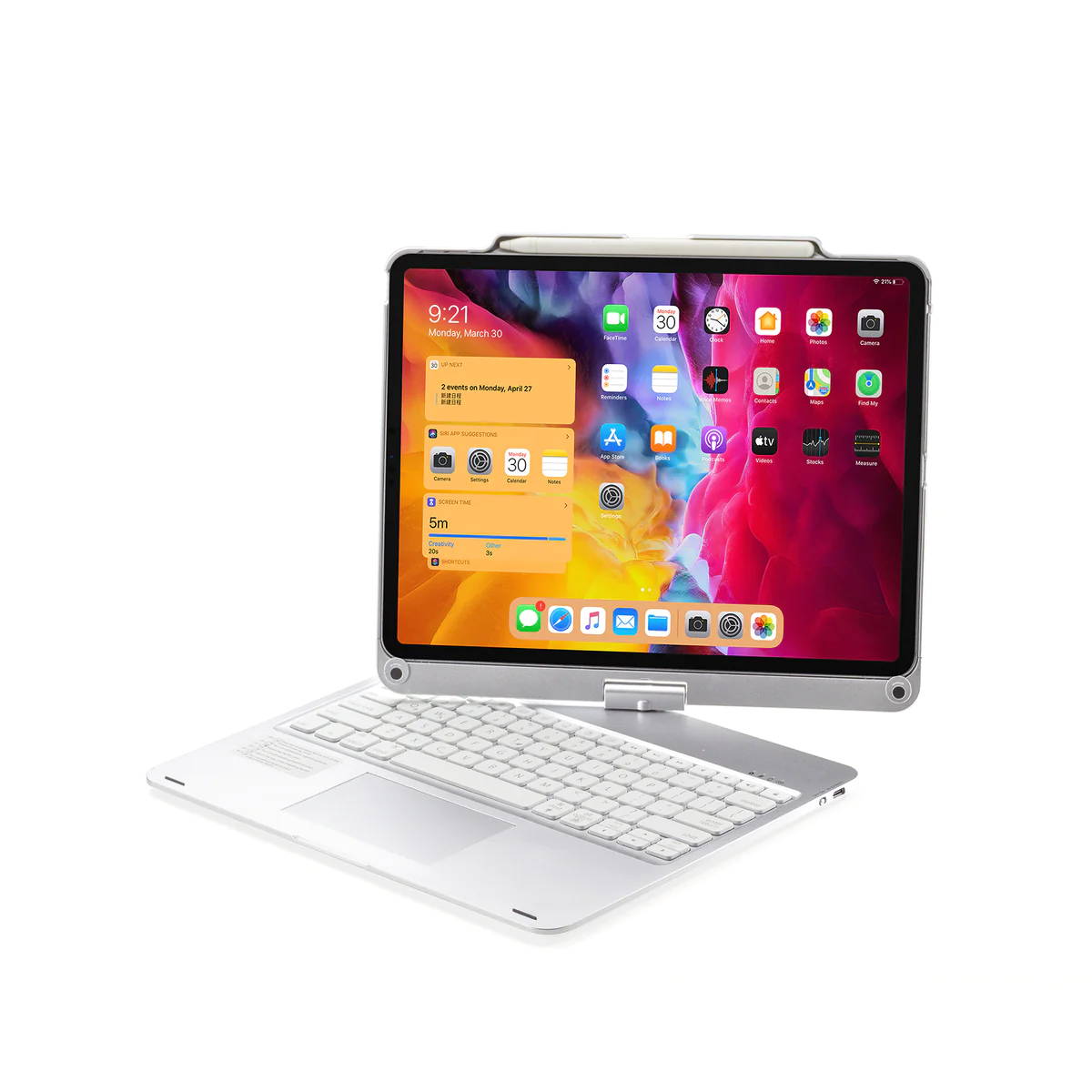 PERFORMANCE + PROTECTION
As you effortlessly type on the tactile backlit keyboard and glide across the touchpad while viewing your 360° adjustable case, you'll wonder how you ever managed without it.
But it's not all about utility, the ExxoTech Prookeys is made from durable materials, protecting your iPad from bumps, scrapes, and drops, so it remains in peak condition for every mission
Unleash Your iPad's Full Potential
iOS & iPadOS Keyboard & TrackPad
Slim, Durable & Lightweight (30 Oz)
3 Month battery life per charge
Folds back 180° + Full 360° rotation
5.0 Bluetooth connectivity
Adjustable backlit Keys with 7 colors
Magnetic Stylus Pencil holder
Ease of use
Now with the new Exxotech 360 swivel TrackPad Case you get to control your iPad like a True MacBook making it another reason to turn your iPad into a smarter machine more suitable for our daily needs.
Utility
Make all your tasks easy : Emailing, Messages, Browsing, Games and any use you have with a keyboard, Plus it have LED back-lights to illumine the keys in the dark
Design
Without a doubt, the best looking iPad case ever to seen, and best protection is provided with a hard exterior shell that perfectly supports your iPad weight.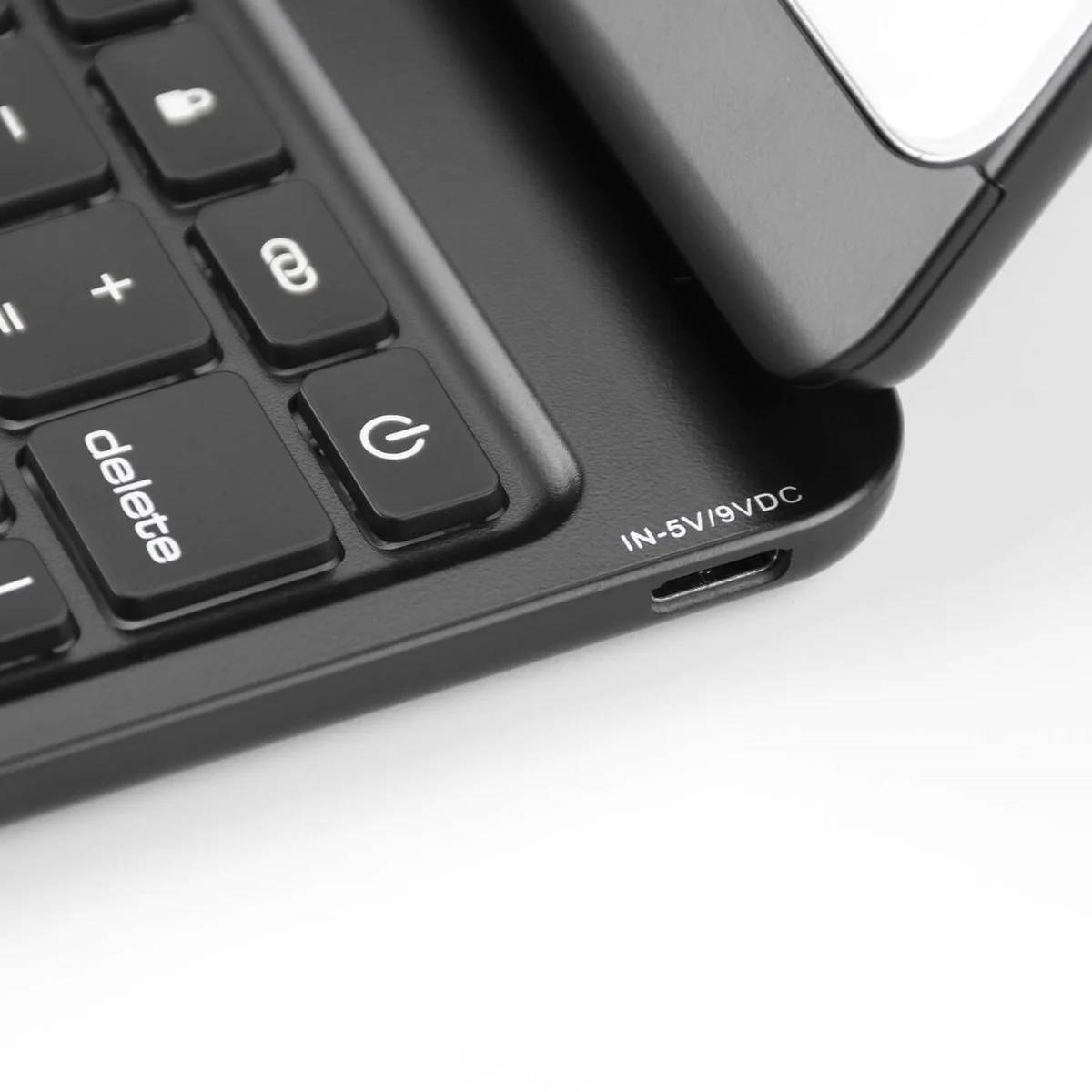 USB-C ON CHARGING
Built-in eco-friendly Lithium-ion battery. Charges fully in 3 hours for up to 240 hours of uninterrupted use. Charging cable included, or use your MacBook charger.
Compatibility
12.9″ iPad Pro 3rd – 6th generation
A1876, A2014, A1895, A1983, A2229, A2069, A2232, A2233, A2378, A2461, A2379, A2462, A2436, A2764, A2437, A2766