Size Chart: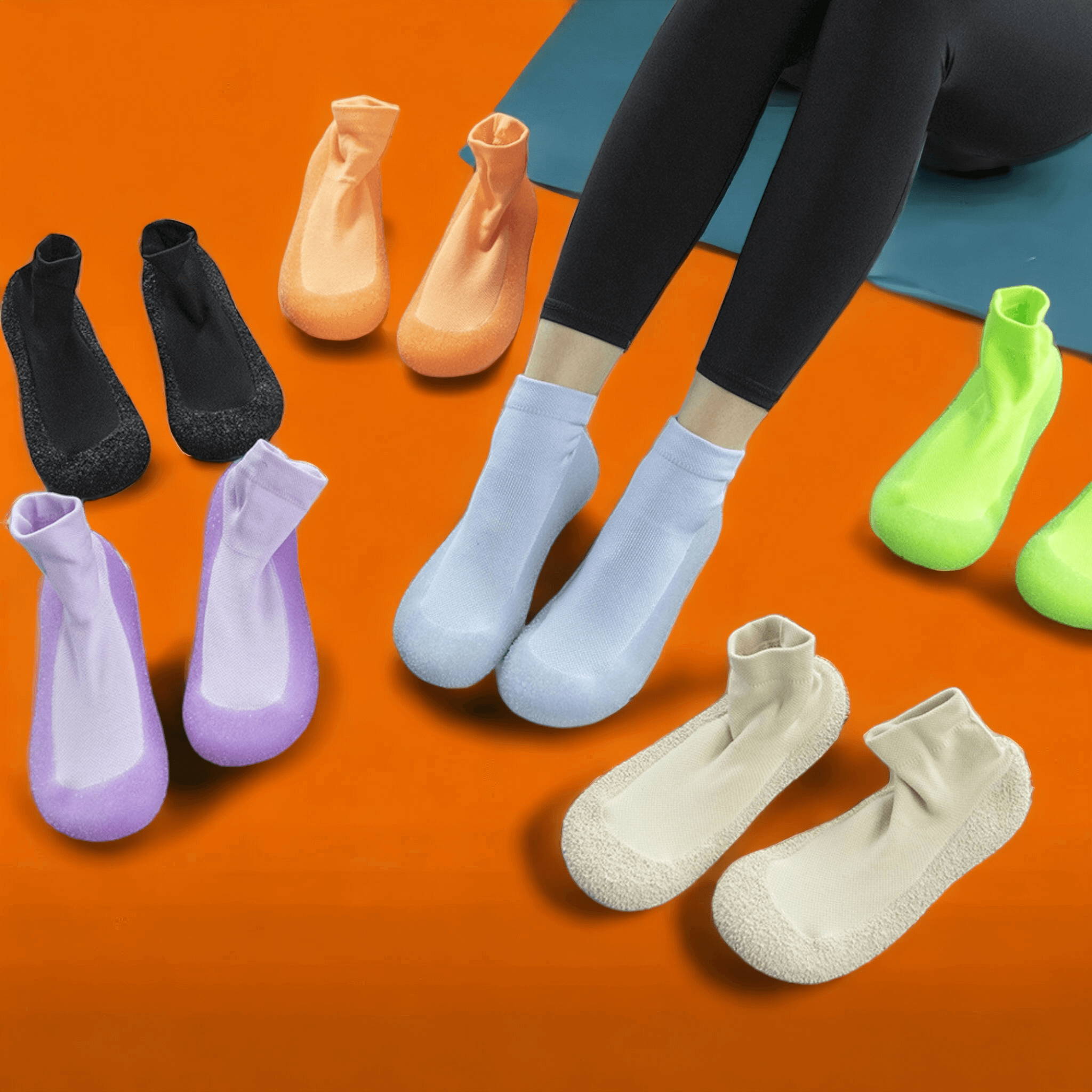 Everything you love about leggings, but as shoes
Enhanced Comfort for Leggings Lovers: SockShoes offer a cozy and snug experience that complements the comfort of leggings, ensuring an all-around comfortable outfit.
Effortless Style Option: Seamlessly integrate with your favorite leggings, adding a fashionable twist to your outfits. Embrace foot-hugging fashion that combines the best of leggings and shoes, making a bold statement wherever you go.
Everyday & Everywhere Wear: Travel, Commute, Run errands, Grocery shop, Walk the dog, Work out at the gym, Switch into them to get comfy at work, And so much more!.
Travel-Friendly & Space-Saving: Travel frequently or are always on the go? Lightweight and compact design makes them easy to pack, freeing up precious luggage space for other essentials, while still providing comfortable and stylish footwear for your journey.
Breathable, Odor-Free, and Easy To Clean: SockShoes offer breathability and moisture-wicking properties, keeping your feet cool, dry, and odor-free. Best of all is that they're machine washable too!