Let us hear succesful stories from our verified and satisfied customers!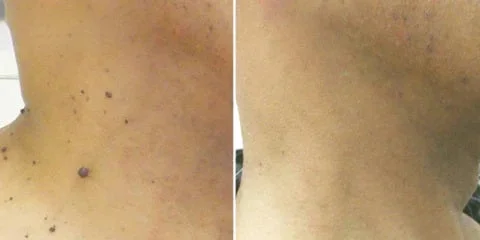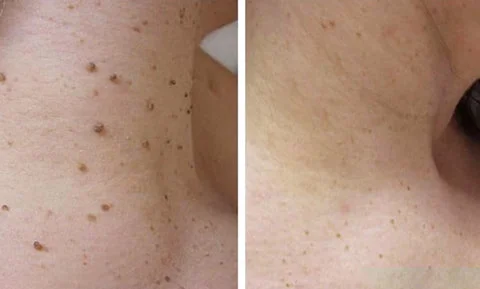 Understanding Skin tags & warts
If you've ever noticed a little piece of dangling skin on your body, you've most likely found a skin tag. While these little growths are entirely benign, it is an eyesore for some.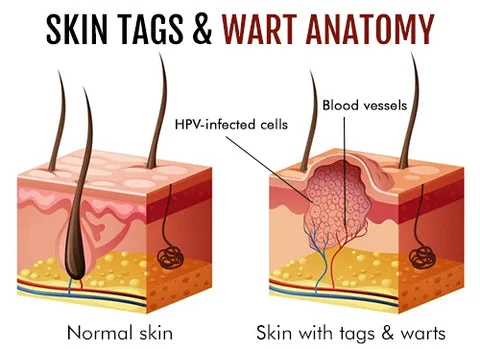 Skin tags (acrochordons) are small, noncancerous growths that tend to be the same color as your skin. They often look like a cluster of skin tissue extending from a tiny stem. They're sometimes darker and may resemble a raised mole. Most skin tags are between 1-5 mm, but some can grow as large as a few centimeters.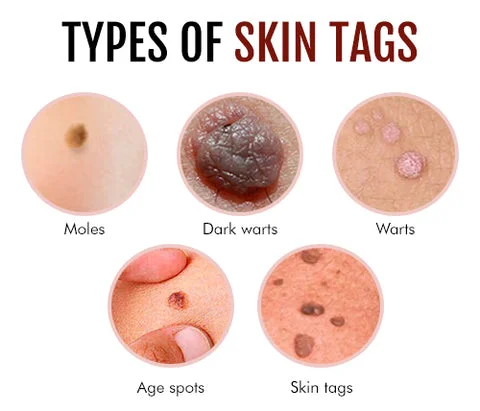 What causes skin tags and warts?
Skin tags occur when extra cells grow in the top layers of the skin. They tend to develop when the skin rubs against itself, so they are more common in people who are overweight, & therefore have folds of skin.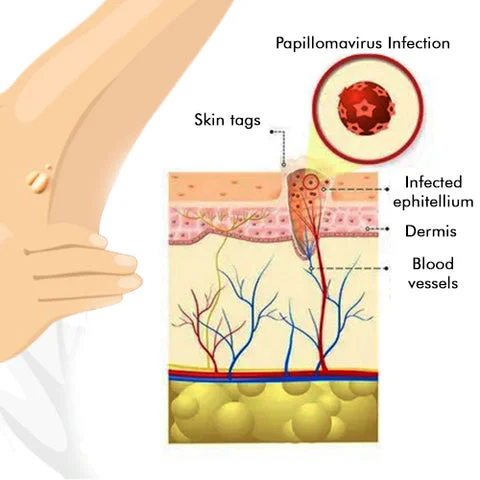 What makes this product unique and compelling?
Melaleuca Alternifolia (Tea Tree Oil) –dehydrates skin tags, causing them to dry up and fall off.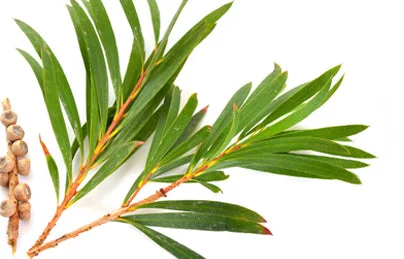 Our skin biologists and formulation scientists have constantly been researching to deliver innovative products to meet a wide range of skin tag removal needs. This has resulted in the discovery of organic formulas of WipeOff Tags & Moles Remover that can dry, shrink & heal skin tags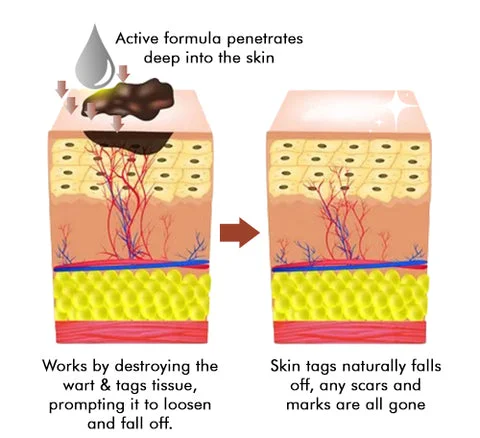 Its active ingredients destroy the wart tissue, prompting it to loosen and fall off.Apply this wart remover on the face or body to dry and diminish skin tags until they naturally fall off the skin's surface.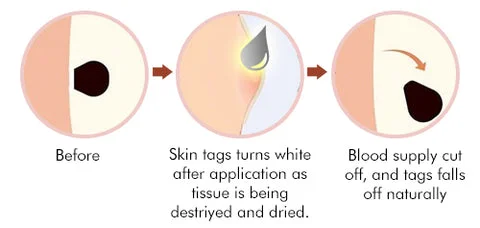 What makes WipeOff Tags & Moles Remover your top choice?
Scar-free and Painless
Rapid & Visible results
Skin tags fall off naturally
Safe and hygienic
Easy and safeto use at home
Specification
Shelf life: 3 years
Net Volume: 3 ml
Package Includes
WipeOff Tags & Moles Remover