Unleash & spark creativity: Instead of painting on paper or canvas, try painting on.. water!
Our special painting process lets you create dazzling artwork in a completely new way.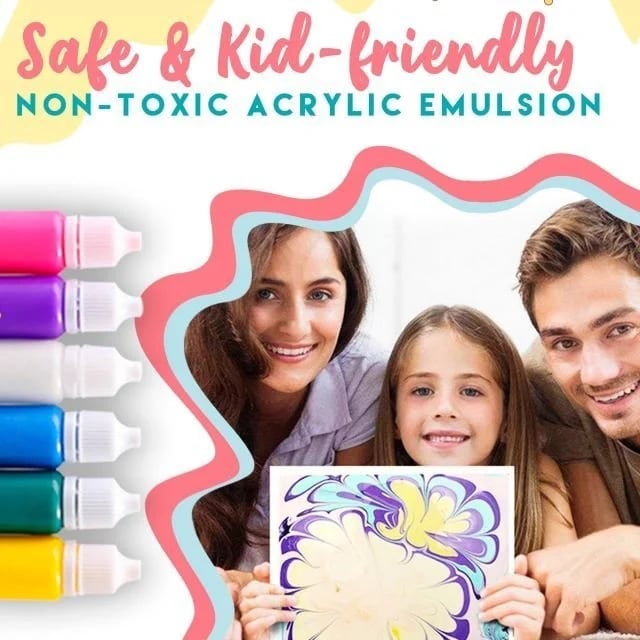 Features:
Simple & Fun–The Water Marbling Paint Set applies a new painting concept to create marble-like patterns on anything. Patterns like flowers, clouds, bursts, hearts, geometrics And more. Just dip your favourite item into the color you like, and it's all done!
Wide Application– Not just paper, you can print anything you like, such as shoes, mugs, clothes, etc. Unique DIY artwork, inspired by you!
Prints On Water– Formulated with premium acrylic emulsion and toner which allows it to float on the water surface, making it easier to create unique patterns with the paints and expand your creativity further. Since paint stays afloat, you can create numerous unique and multi-colored patterns by swirling a stick around the paints to create a marble-like effect.
Washable–Washes off easily with mild soap and water whether It's after a 15 minute activity, or all day at the school fete. Totally safe and non-toxic–doesn't irritate the skin at all!
How To Use
Specification
Age Range: All ages
Style: 6 Colors(No tray) / 12 Colors(With tray)
Ingredients: Premium acrylic emulsion