Uncover your skin's true radiance by targeting hyperpigmentation, dark spots, and blemishes for an even, vibrant glow.
Evens skin tone effortlessly
Fades blemishes and dark spots
Reveals a luminous glow
Boosts skin's natural radiance
Get ready for smooth, even skin that stays that way.
Meet the Turmeric Clay Mask, your ultimate solution for tackling hyperpigmentation, blemishes, and dark spots with ease – cheeks, forehead, chin, and, of course, those pesky T-ZONE areas (!!!). Witness visible improvement in just 3 weeks and complete transformation in 6-12 weeks.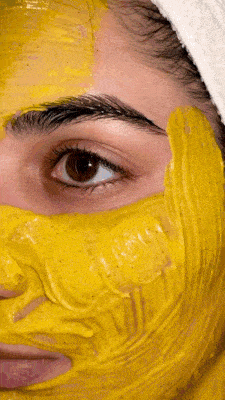 ALL-NATURAL INGREDIENTS
Vitamin C: This nutrient is known for brightening the skin and helping it look more even. It can lighten dark spots and protect the skin from damage caused by the sun and pollution.
Turmeric: This natural ingredient has anti-inflammatory and antioxidant properties. It helps reduce redness and swelling, which can be caused by blemishes. Turmeric can also improve skin tone and fade dark spots.
Aloe: Aloe is famous for its soothing and healing properties. It can help calm irritated skin, reduce redness, and promote the healing of blemishes. Aloe also moisturizes the skin, keeping it healthy and glowing.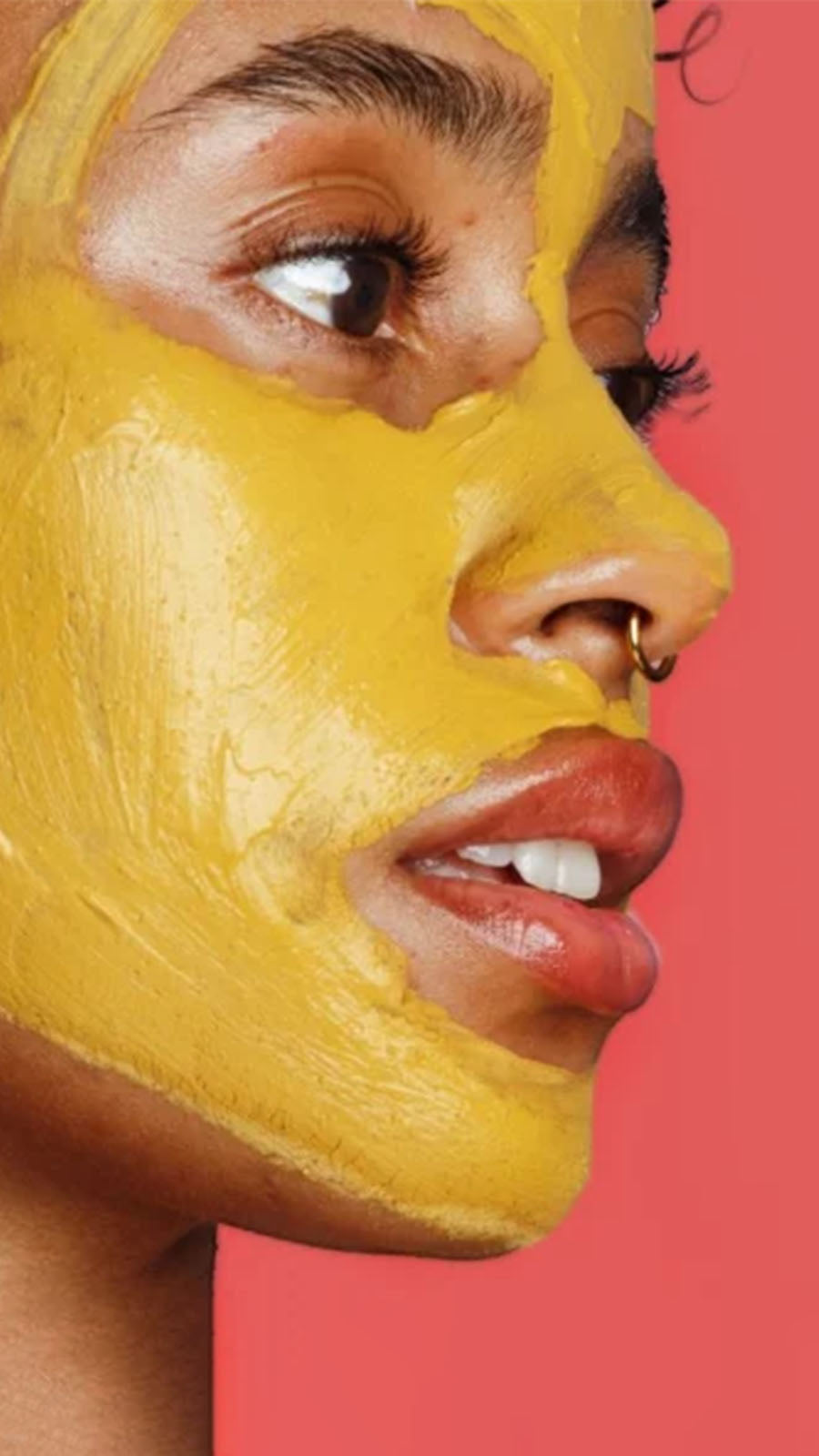 UNEVEN INTIMATE SKIN TONE? Discover Radiant, Flawless Skin
Are you seeking a skincare solution that effectively tackles hyperpigmentation, blemishes, and dark spots? Look no further than our Turmeric Clay Mask.
HOW DOES IT WORK?
Our Turmeric Clay Mask harnesses the power of natural ingredients, specifically turmeric, vitamin C, and aloe vera, to target hyperpigmentation, blemishes, and dark spots effectively. The potent blend of ingredients works synergistically to provide the following benefits:
Turmeric – A natural anti-inflammatory and antioxidant, turmeric helps to reduce redness and inflammation while promoting an even skin tone.
Vitamin C – A powerful antioxidant, vitamin C brightens the skin, fades dark spots, and supports collagen production for a smoother, firmer complexion.
Aloe Vera – Known for its soothing and hydrating properties, aloe vera calms the skin, reduces irritation, and helps to lock in moisture.
By combining these powerful ingredients, our Turmeric Clay Mask delivers visible results, revealing a radiant, even-toned complexion with regular use.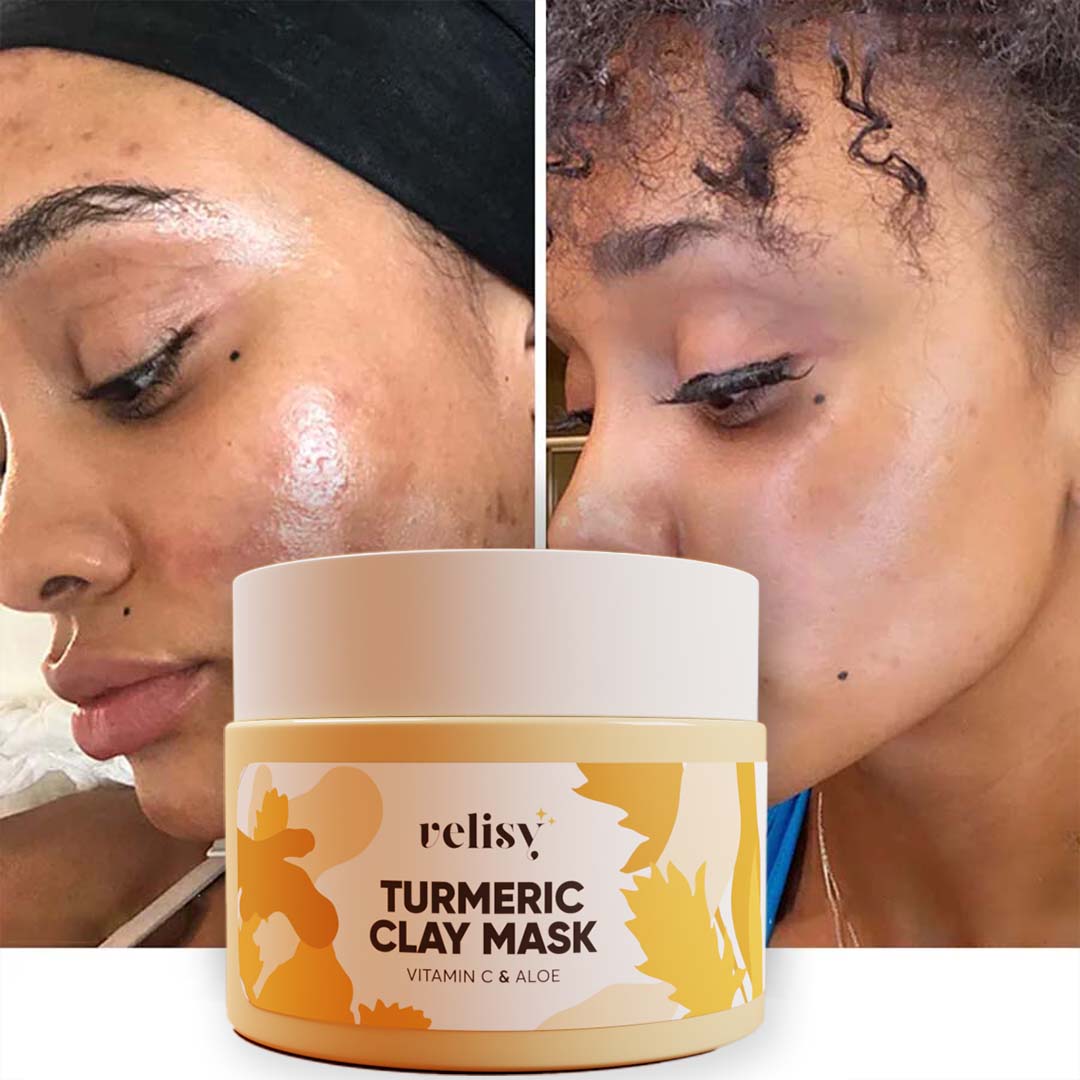 DON'T LET INSECURITIES WIN Transform Your Complexion
Infused with turmeric, vitamin C, and aloe vera, our mask nourishes and rejuvenates your skin, unveiling a luminous, even-toned complexion you'll adore.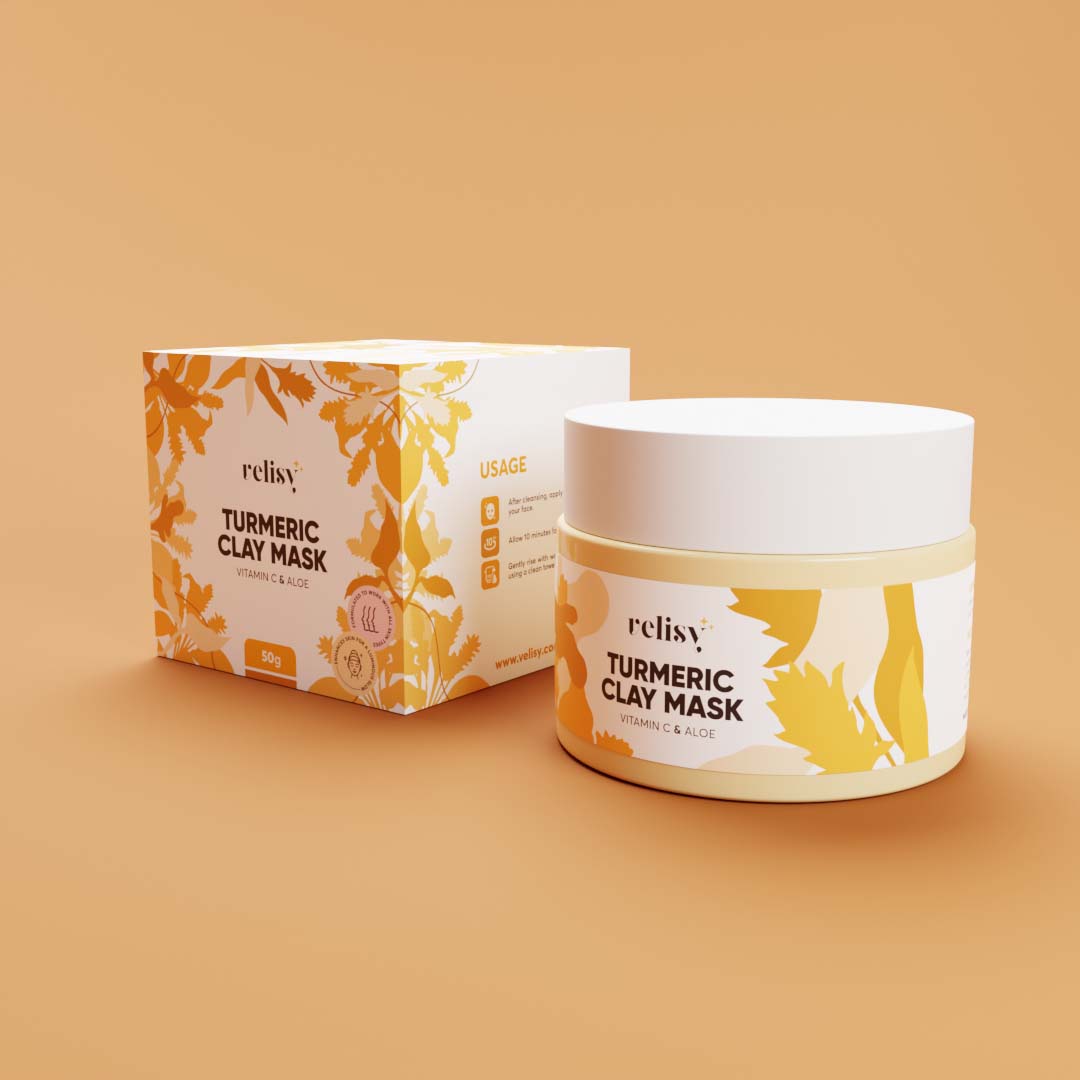 Experience the Difference Today
Don't miss out on the opportunity to achieve your dream skin. Take the first step towards a radiant, blemish-free complexion with our Turmeric Clay Mask.
HOW TO APPLY?
To get the most out of your Turmeric Clay Mask, follow these simple steps:
Cleanse: Begin with freshly cleansed and dry skin, ensuring all makeup and impurities are removed.
Apply: Using your fingertips or a clean brush, apply a thin, even layer of the mask to your face, avoiding the eye area. Be sure to cover areas with hyperpigmentation, blemishes, and dark spots.
Relax: Allow the mask to dry for 10-15 minutes as the powerful ingredients work their magic. Take this time to unwind and enjoy a moment of self-care.
Rinse: Once the mask has dried, gently rinse it off with warm water, using a soft washcloth if necessary. Be cautious around your eyes and hairline, as turmeric may stain.
Moisturize:Finish by applying your favorite moisturizer to lock in hydration and maintain your skin's natural moisture barrier.
For best results, we recommend using the Turmeric Clay Mask 2-3 times per week, gradually increasing the frequency as your skin becomes accustomed to our product.