Immerse yourself in the charming realism of our intricately designed Stained Birds on Branch Desktop Ornaments. Crafted meticulously with an eye for detail, these delightful pieces bring a colorful slice of nature into your workspace or home.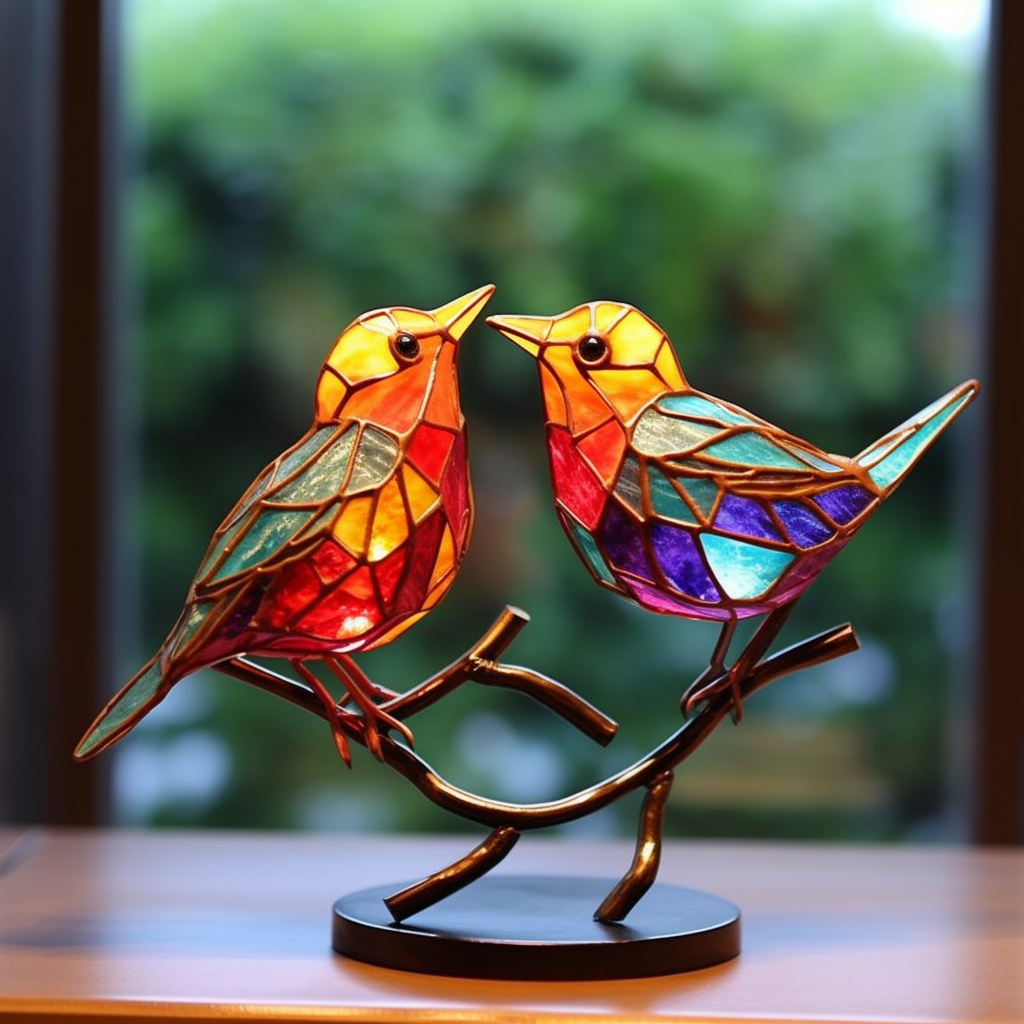 Each bird is a unique work of art that catches the light beautifully, creating a mesmerizing display of hues. The birds are perched on a sturdy branch, creating a captivating scene that feels both realistic and whimsical.
These ornaments serve as a perfect conversation piece, adding a lively touch to your office desk, living room shelf, or bedroom side table. It's an ideal gift for bird lovers or anyone who appreciates unique, colorful decor.
Remember, these make a perfect gift for any occasion – birthdays, housewarmings. Show your loved ones you care with a gift that's as unique and colorful as they are.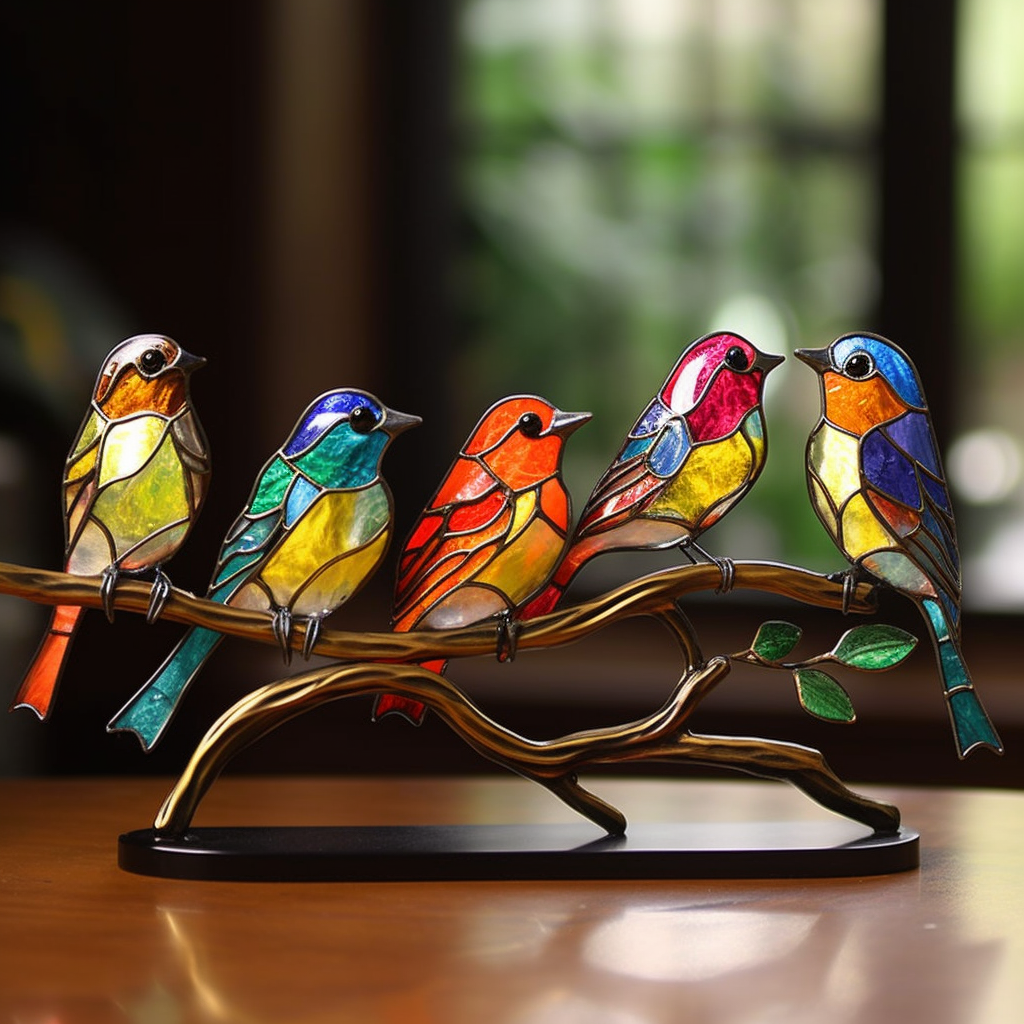 SPECIFICATIONS
Material: Iron
Size:

Confidence style: 16*15*8 cm
Love style: 16*24*8 cm
Trust style: 16*17.5*8 cm
Friendliness style: 16*17.5*8 cm
Harmonious style: 15*28*8 cm