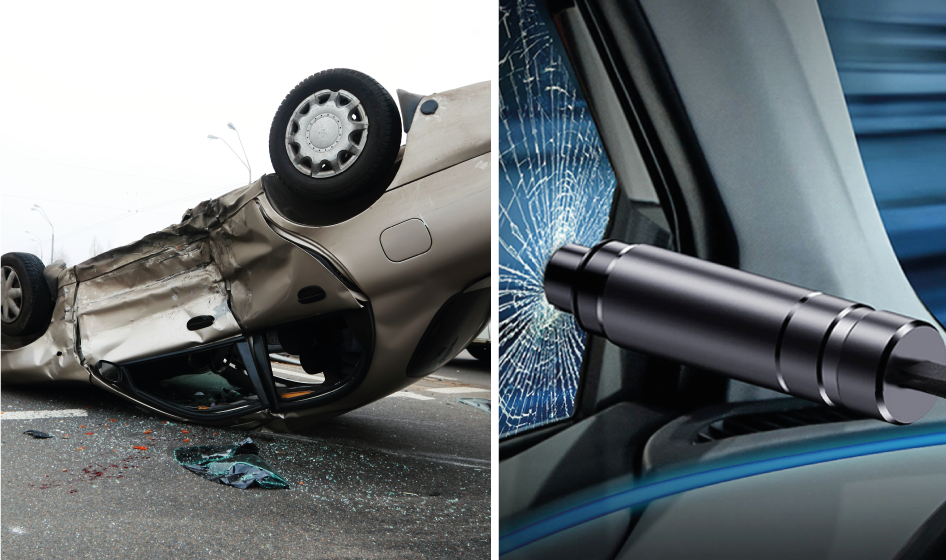 Save a few extra seconds to save your life with this handheld device.
Drivers from all over the world, including racing drivers, keep one of these in their cars. They do not wish to follow in the footsteps of other drivers who have had accidents in the desert or in the forest, where the chances of a crash are higher and where just a few seconds could save your life.
Thanks to its tungsten steel head, SafeHammer can break a car window at the push of a button and with the stainless steel blade you can cut through a seat belt in just a few seconds.