Size Chart:
Y'all have not lived until you've tried these JB joggers! They are ultra stretchy for ultra comfort but also jam packed withSO MUCH STYLE! This is the hottest style on the market! That being said, typically denim joggers are 100% cotton and feature no stretch! Not these… they are one of the stretchiest and softest pairs of denim you will ever put on! As dramatic as it sounds.. they're pretty life changing! You will wear these for every road trip, every flight, and every time you want to look like FIRE but also want to be comfortable!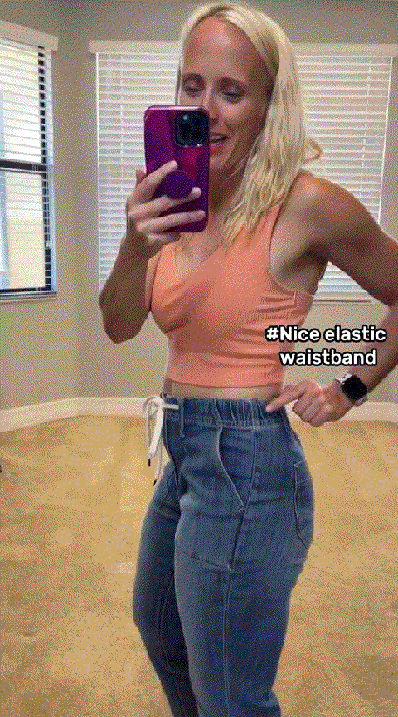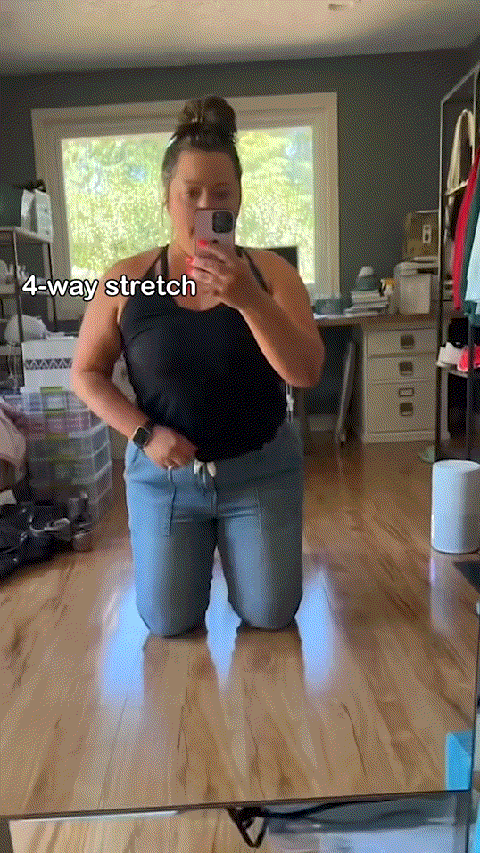 They are a true denim joggers (they're not a stiff linen one!) with SOO MUCH STRETCH!! They are so so comfortable with SO MUCH STRETCH in the waist and legs. You could take a nap in them! These jeans have a functional drawstring waist, button and zip closure!They're a true jean with so much style jam packed into them.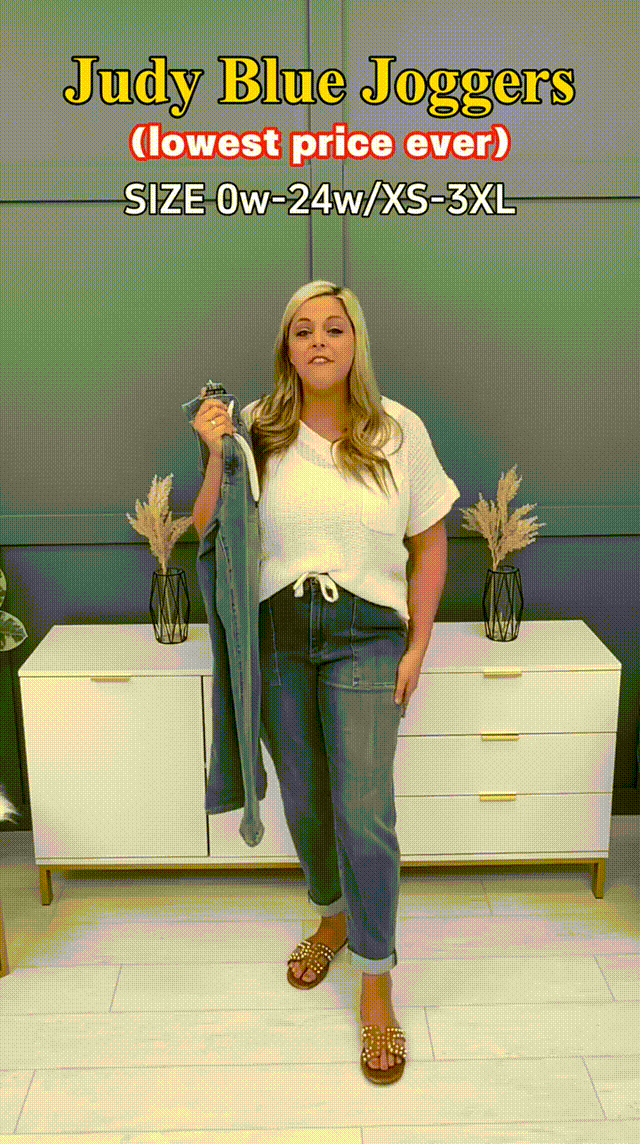 These jeans are a high rise that keeps everything tucked in exactly where you want it to be.
They will hug your curves in ALL the right ways..your booty has never looked so fab!
And most importantly, they will fitPERFECT!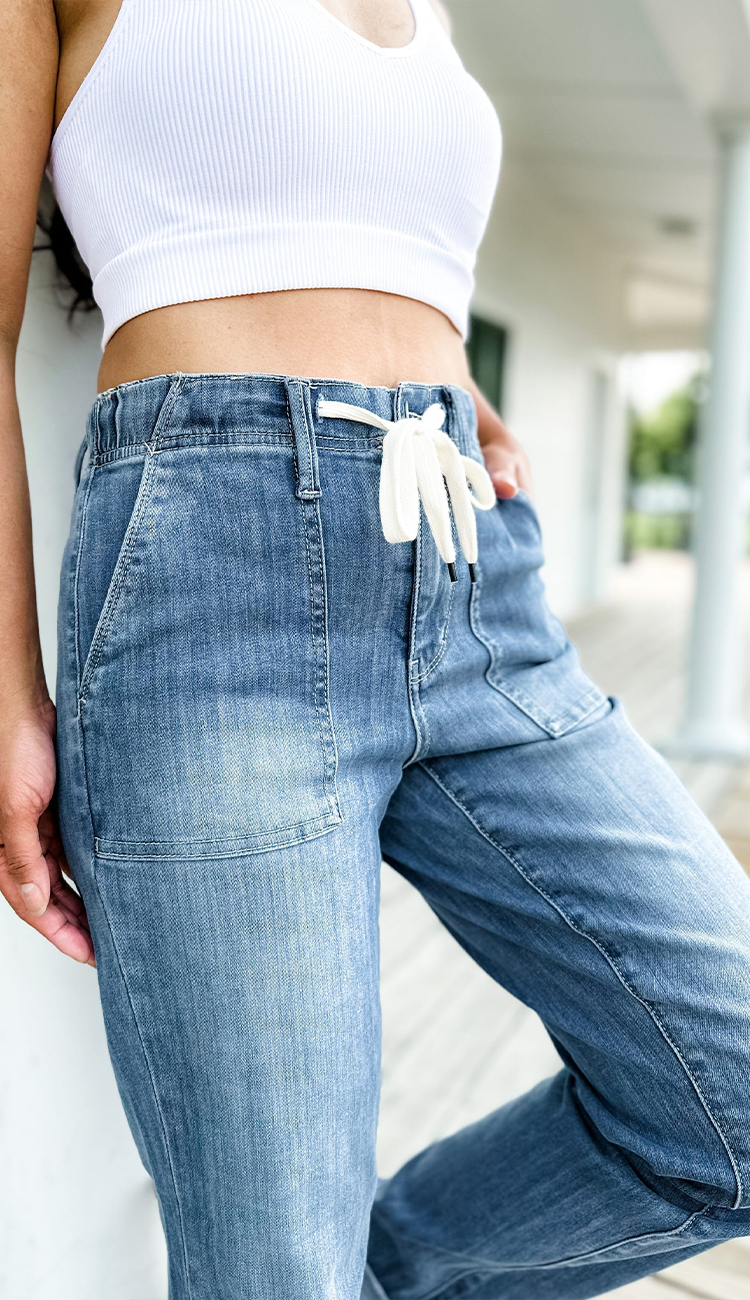 These joggers have the most flattering fit and are a total statement piece for your spring wardrobe. Style them with a bodysuit or a layered button down for a day-to-day outfit that will turn heads! Wear them with heels and a sexy top for date night! A graphic t and flip flops for that casual everyday outfit. You truly cannot go wrong!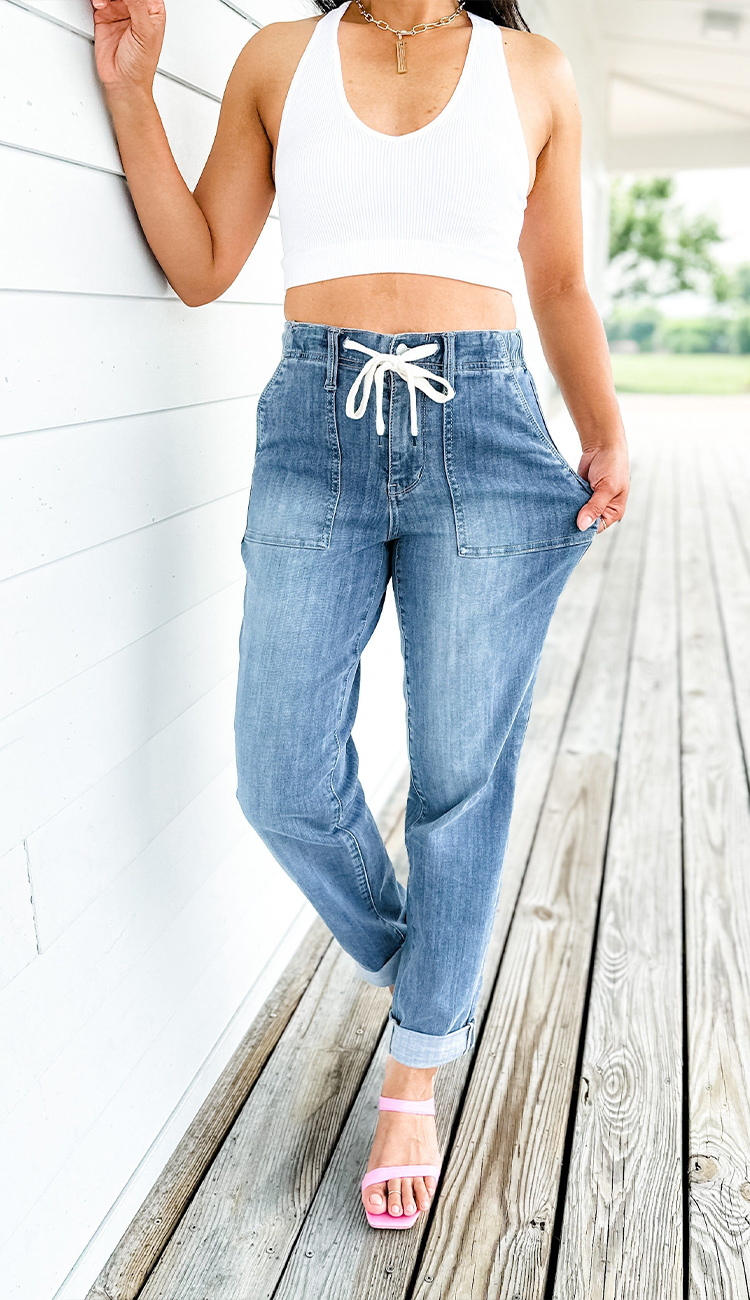 Inseam: 27.5" cuffed, 30" uncuffed