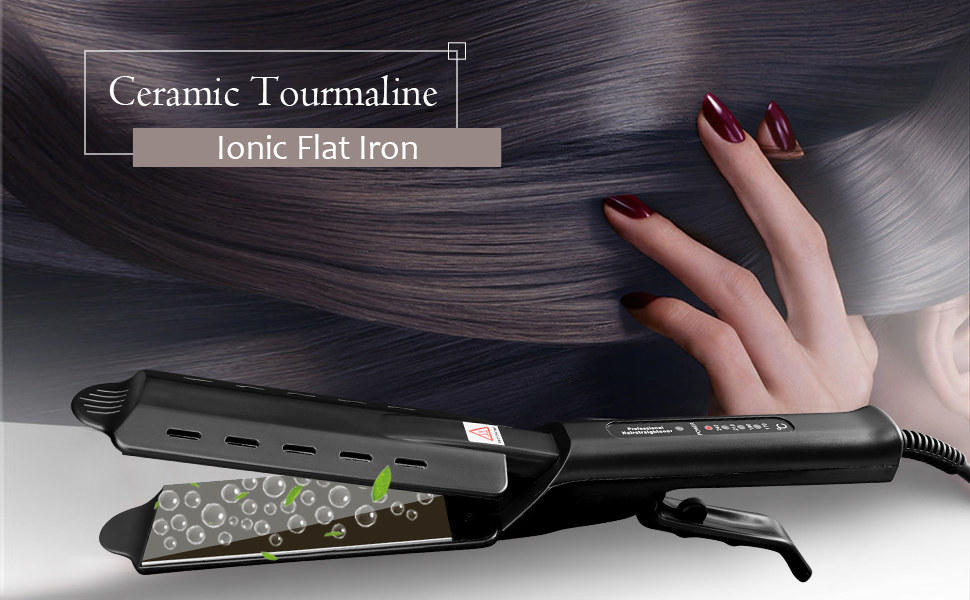 Tame your unruly hair with our hair straightener, which will give you silky smooth and professional-looking straight hair in just one minute!
300F-450F temperature adjustments for different hair types.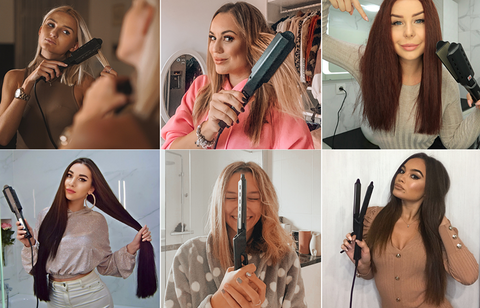 Features:
New Technology: Venting hole design and heat recovery reach temperature target faster than ordinary planchas de Cabello.
Long-Lasting Result: Within 10-15 minutes, it will give you straight hair that will last many days until you wash it.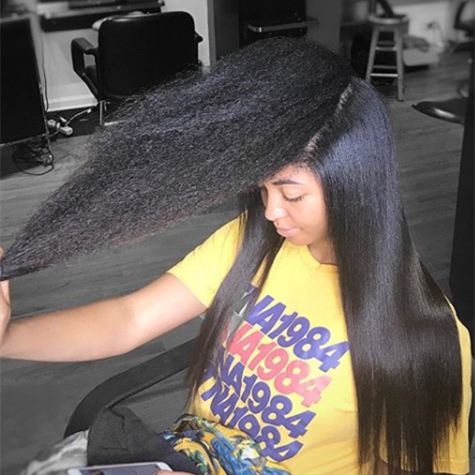 Fast Heat-Up: PTC heating element,15 seconds fast heating, this hair straightener will have your hair straight, silky and soft within minutes.
Easy to Use – Scissor handle tail design, easy and labor-saving to clasp hair. Seamless Joint, faceplate lamination process closely fits to ensure that each hair strand is clipped.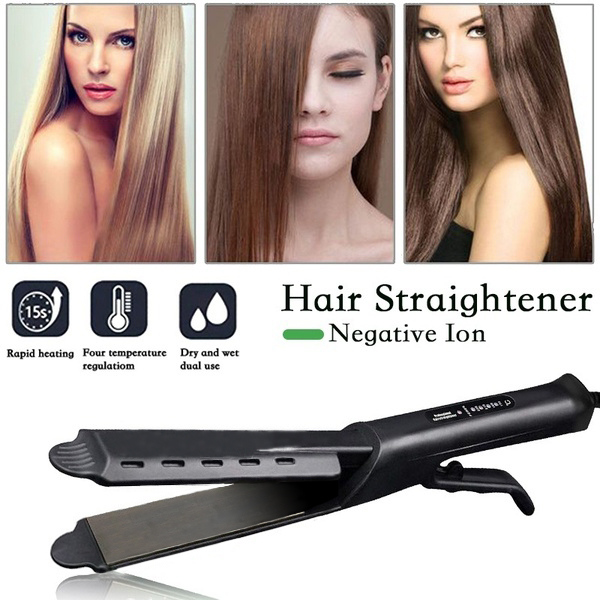 30 MIN AUTO-OFF: This built-in setting means it will turn itself off after 30 minutes standing time, keeping you and anyone around you safe.
Safe to Use: High-quality Ceramic plates deliver uniform heating with a smooth glide. Your hair will be protected from damage caused by the heat.
Dry and Wet Dual Use Steam for hair care.Widen panel, four-gear temperature adjustment is suitable for different hair.
Key Features:
Tourmaline Ceramic Coating Protects Hair From Heat.
Make hair silky and shine,reduces frizz and static electricity!Creates silky shiny hair instantly.
Flash quick heating – 30s heat.
4 easily adjustable temperature settings: 300 F, 350 F, 375 F, and 450 F.Suitable for all hair types!
Recommended Temperatures:
Thick hair: 410-446F
Normal textured hair: 194-410F
Delicate, fine hair: 338-392F
Oil treatments: less than 338℉