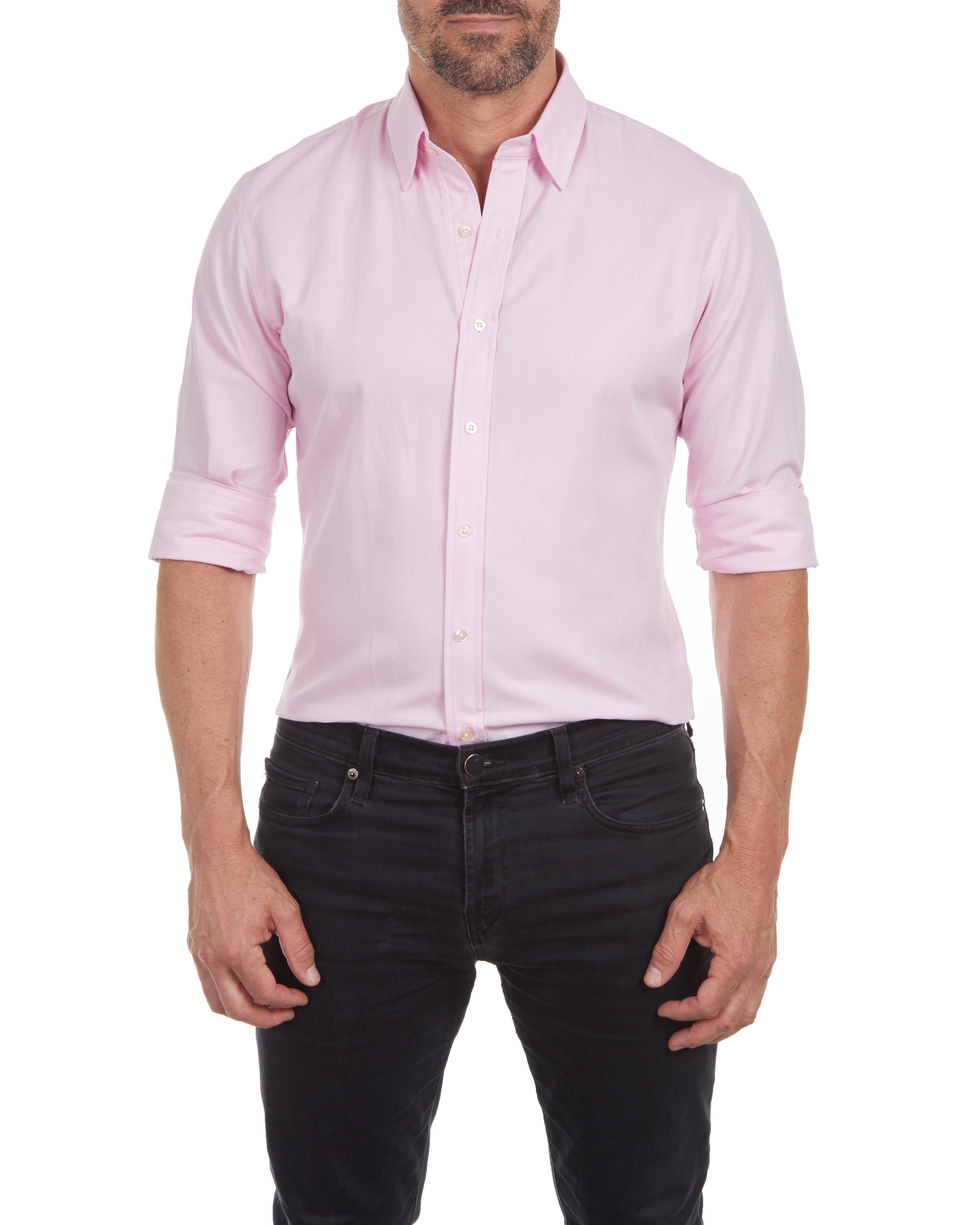 Made with a lightweight royal oxford with a bit of stretch built into it, our royal oxfordshave an elaborate weave that gives them a distinctive, significant texture.
Handmade. Never mass-produced
97% long staple Egyptian cotton & 3% elastane
Single needle lockstitched & flat-felled seams means extreme durability
A larger drop from chest to waist than any shirt on the market
Fits athletic body types like it's custom & lends its shape to slim/average guys
No pulling open and gapping around the buttons
Size & Fit
Our roots are in the custom shirt world and our mission to create the ultimate shirt is guided by that history. Every Zip Fit shirt is imbued with the same qualities and standards and because we sell directly to our customers we can price them at half of what they would cost in a bricks and mortar store.
* Note: Our shirts fit close to the body. If you'd prefer a bit more room,size up!

Sizing Tips (in order of importance)
1. If you are a slim or athletic guy with no extra weight in the belly: Use the chest measurements as a guide for picking your size.NOTE:your chest size = American sport coat size (eg. 42R = 42 inch chest)
2. If you have a little extra around the middle: First make sure that it fits you across thewaist/midsection.Keep in mind that the shirt tapers towards the waist/midsection.NOTE:the "waist" is not your belt / pant size. It refers to your midsection around the belly button.
3. If you don't want your shirt to fit closely, feel free to "size up" one size for a looser fit. If the shirt fits you in the waist and is slightly big in the chest it is not the end of the world. It will still look good.
4. Keep in mind that these shirts are not dress shirts so the neck and sleeves are not meant to fit you exactly. If you have much longer arms and prefer to have a shirt that fits in the arms then size up.
How to measure yourself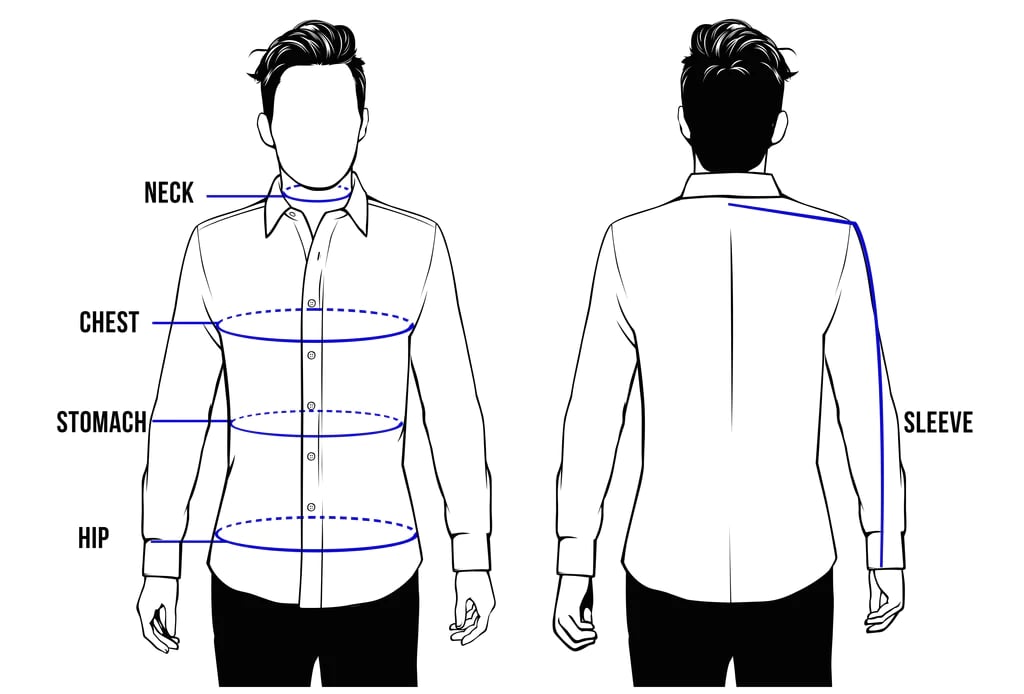 NECK: Measure the neck circumference where a standard button type collar might be fastened.
CHEST: Measure the chest circumference at the fullest point under the arms keeping the tape horizontal around the body.
WAIST: Measure the waist circumference at the smallest part of the waist, often at or above the belly button.
HIP: Measure the hip circumference at the fullest part of the seat.
SLEEVE: Measure the distance from the prominent bone at center back neck, across the shoulder, over the bent elbow to the center of the wrist bone.