"MY SKIN HAS NEVER BEEN THIS SOFT AND RADIANT"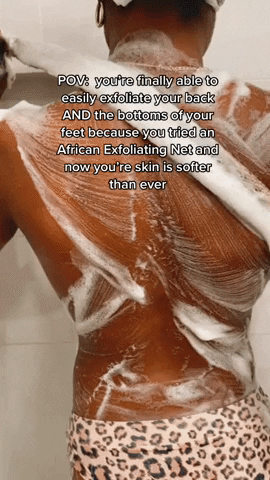 Introducing the African Exfoliating Net, also known as Sapo or bathing sponge, the perfect tool for bathing that gently removes dead skin cells and provides many benefits for your skin. Here are some of the key advantages:
Exceptional exfoliating abilities, leaving your skin soft and smooth.
Dries much faster than a regular sponge, which prevents bacteria accumulation and breeding.
The length of the net is ideal for cleaning every inch of your body, including the back.
Promotes better blood circulation for a healthy and vibrant-looking skin.
Can last for over two years without any damage.
The net is 33-40 inches long and 11-15 inches wide, with smaller minis measuring 9 inches in width. As the nets are handmade, the length may vary slightly. To use, simply wet the sponge, add your favorite body wash or bar soap, and scrub your entire body, stretching out the net to reach your back while exfoliating. For those with shoulder or back issues, we recommend our jumbo size, which offers even more length!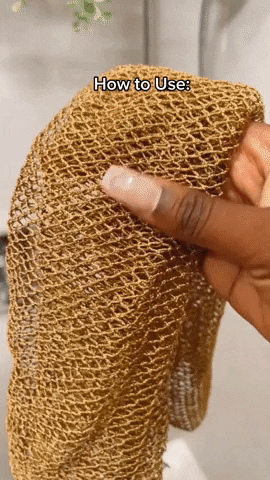 Pair the African Exfoliating Net with our body oil and shimmer body oil for a soft, moisturized skin. To care for your net, it does not need to be washed frequently, but can be washed weekly in the washing machine or by hand. Afterward, hang it to dry. Made of 100% nylon, please note that the color may vary depending on your screen. Also, for hygiene reasons, our exfoliating nets cannot be returned or refunded.