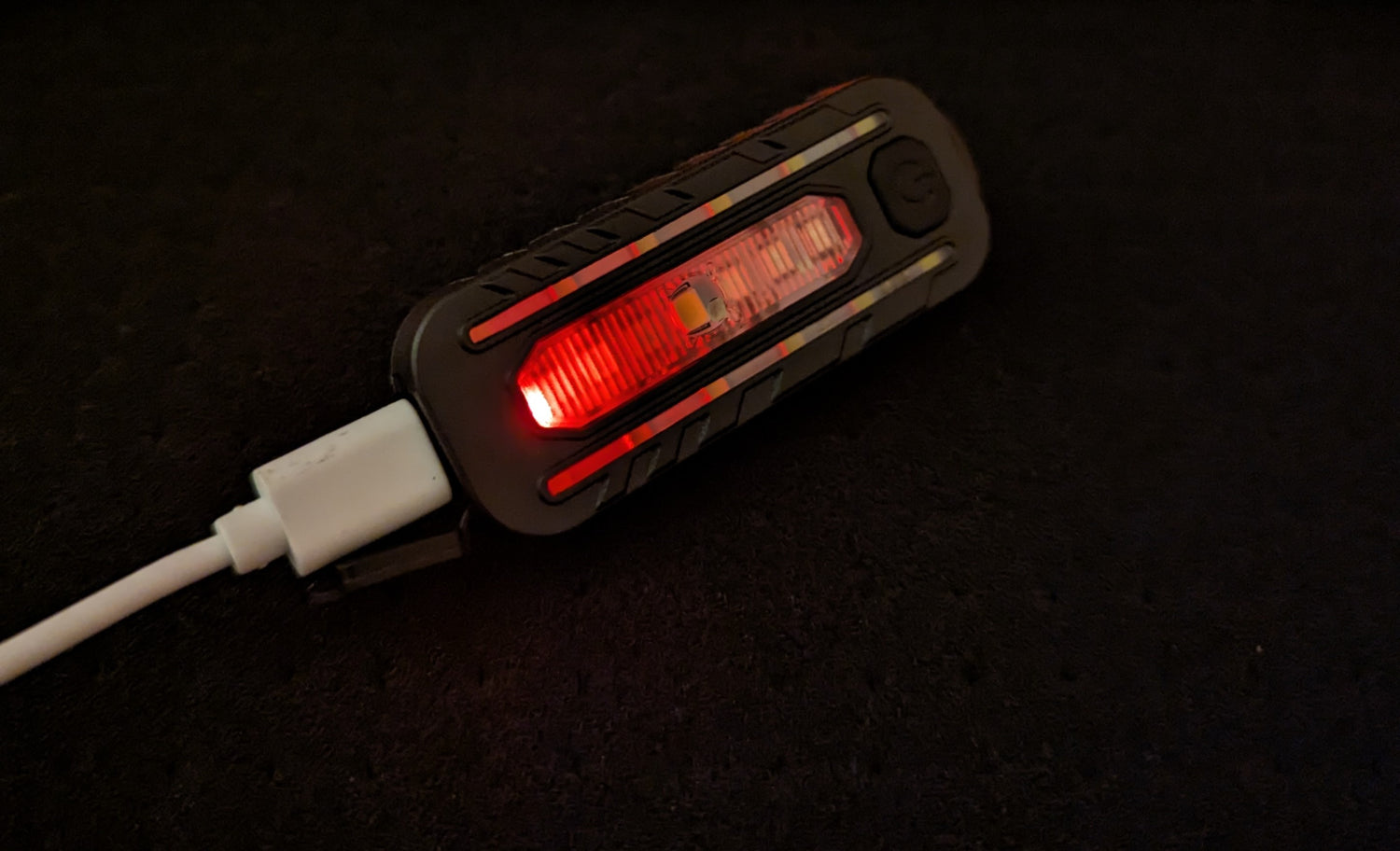 IMPRESSIVE BATTERY LIFE UP TO 8 HOURS THROUGH USB-C CHARGING AND CABLE INCLUDED!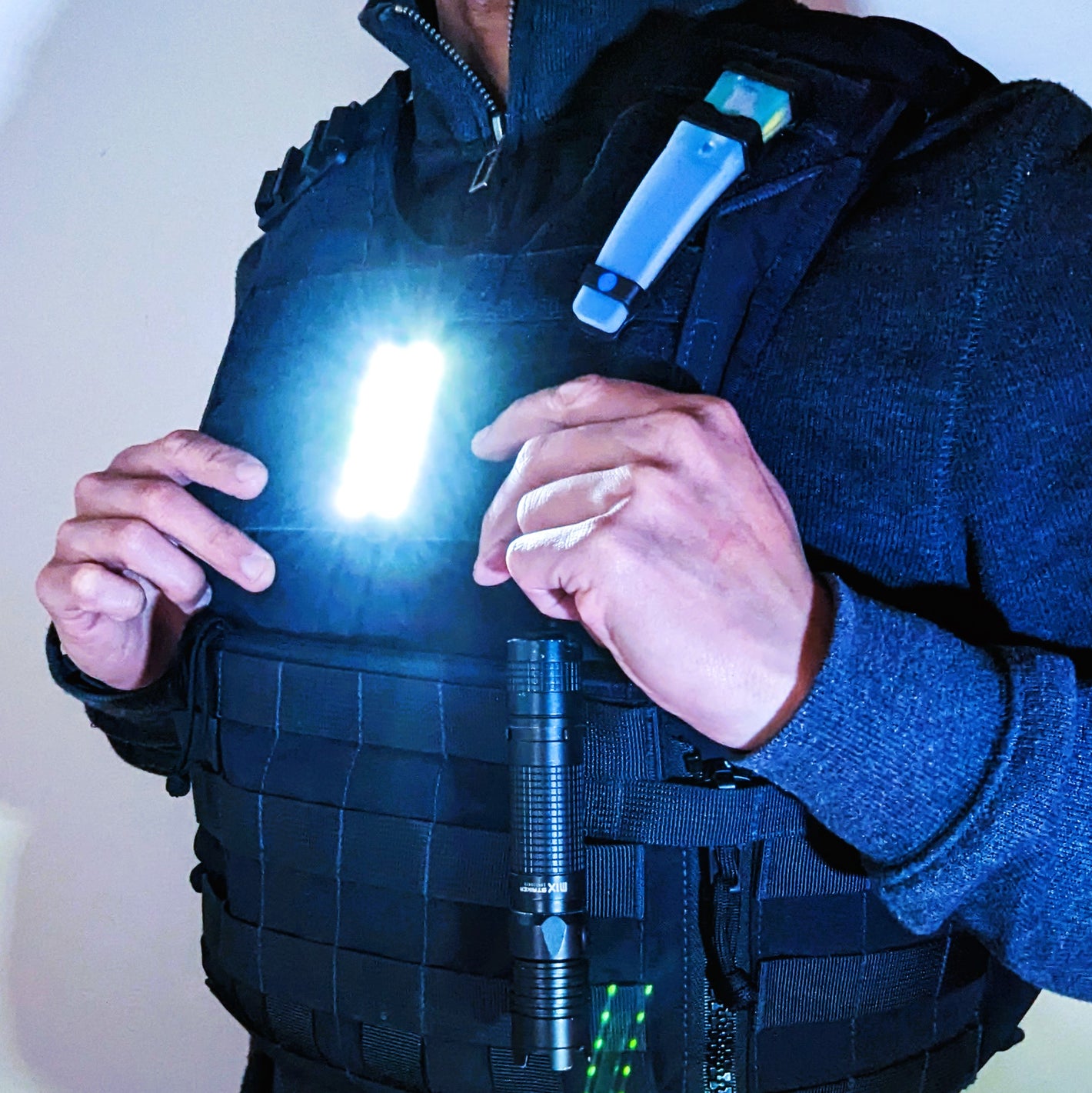 MINIMAL REAL ESTATE.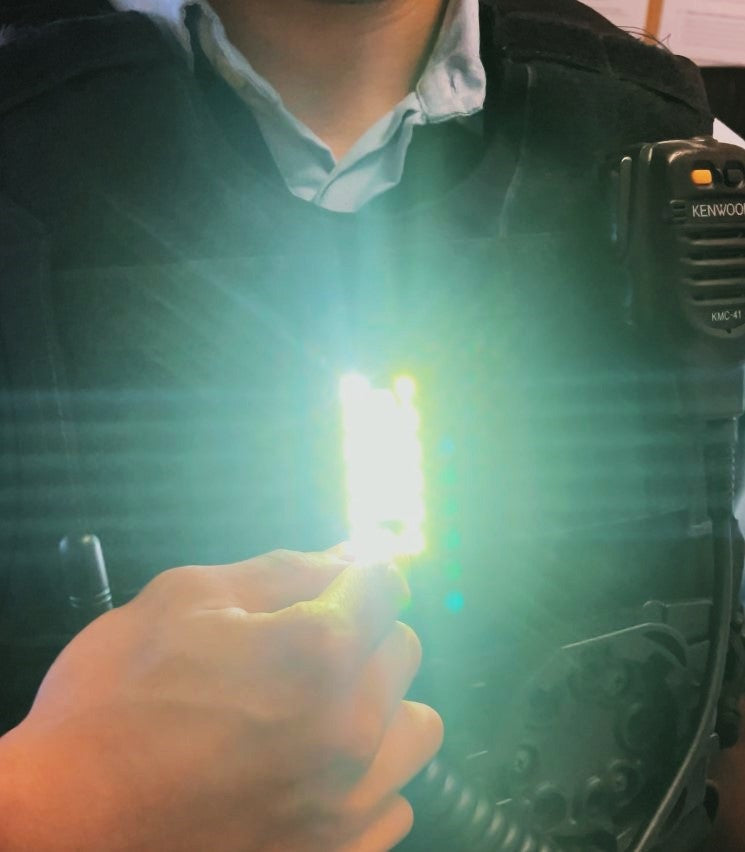 COMPACT AND POWERFUL.
AN AMAZING TOOL.
ATTACHMENT INSTRUCTIONS.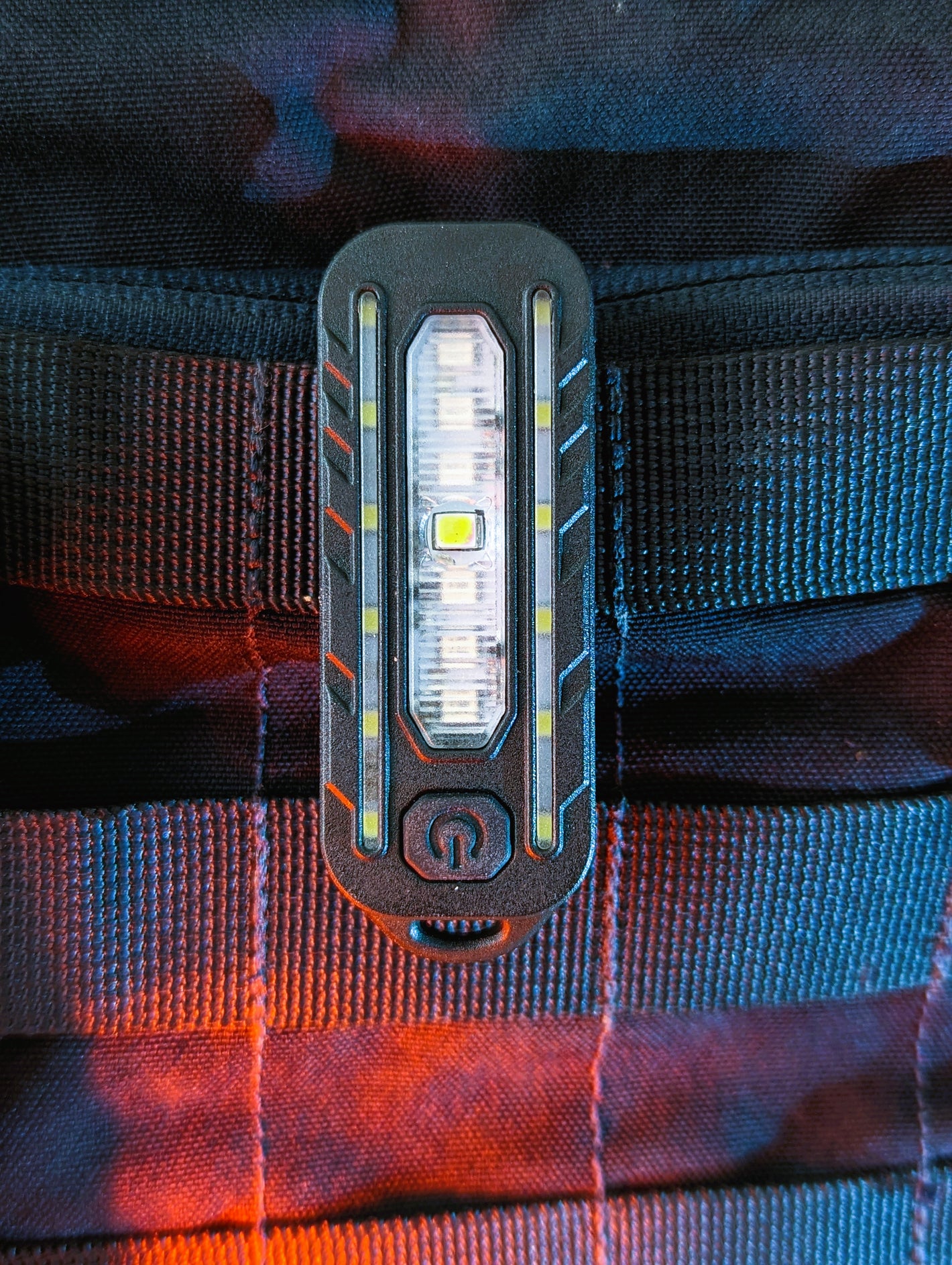 STEP 1. PLACE
ATTACH THE LEO CHEST LIGHT ON YOUR PREFERRED MOLLE COLUMN/ROW.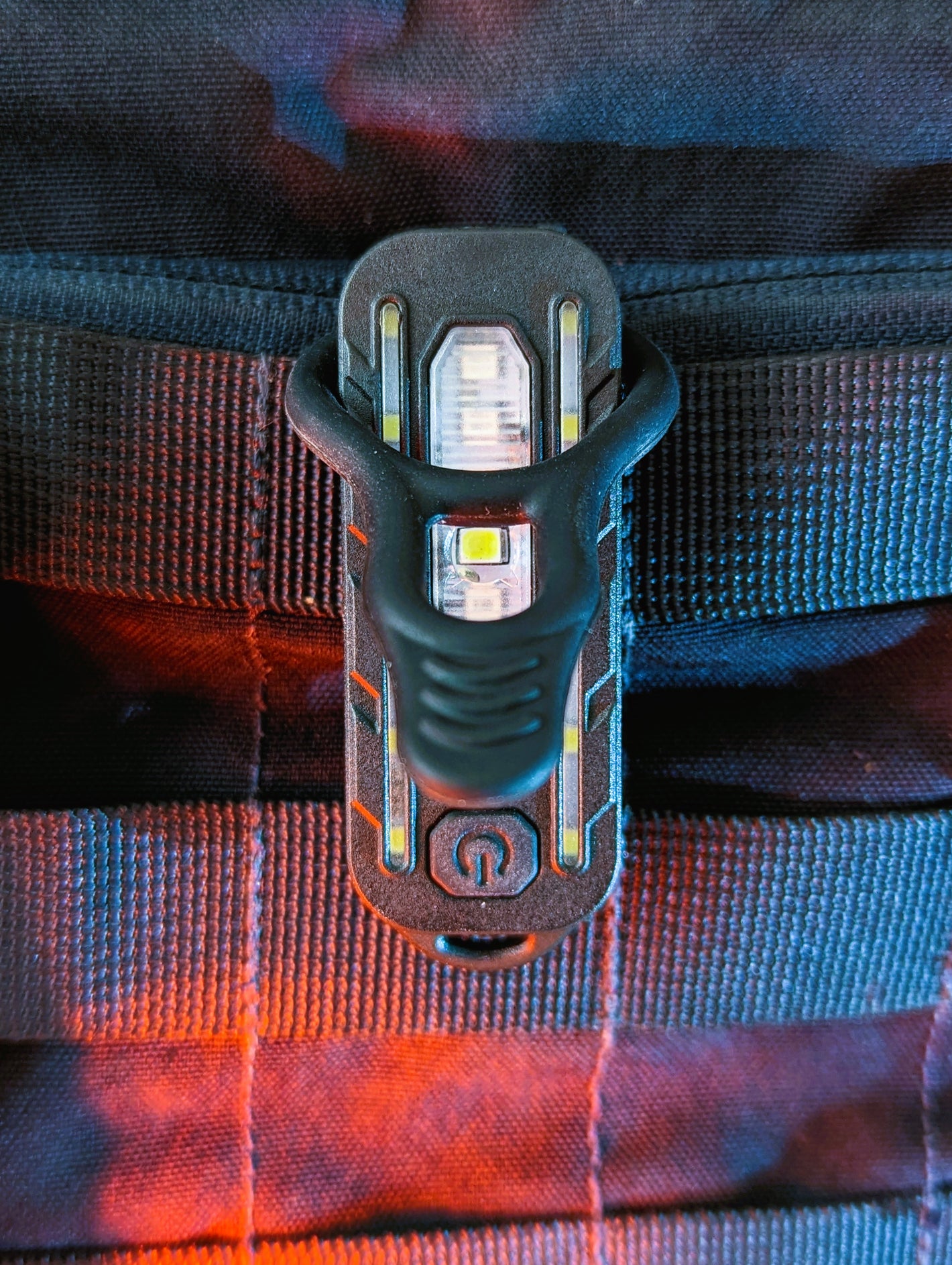 STEP 2. HOOK
HOOK THE RUBBER BRACKET OVER THE LEO CHEST LIGHT. *RUBBER BRACKET COMES WITH PACKAGE.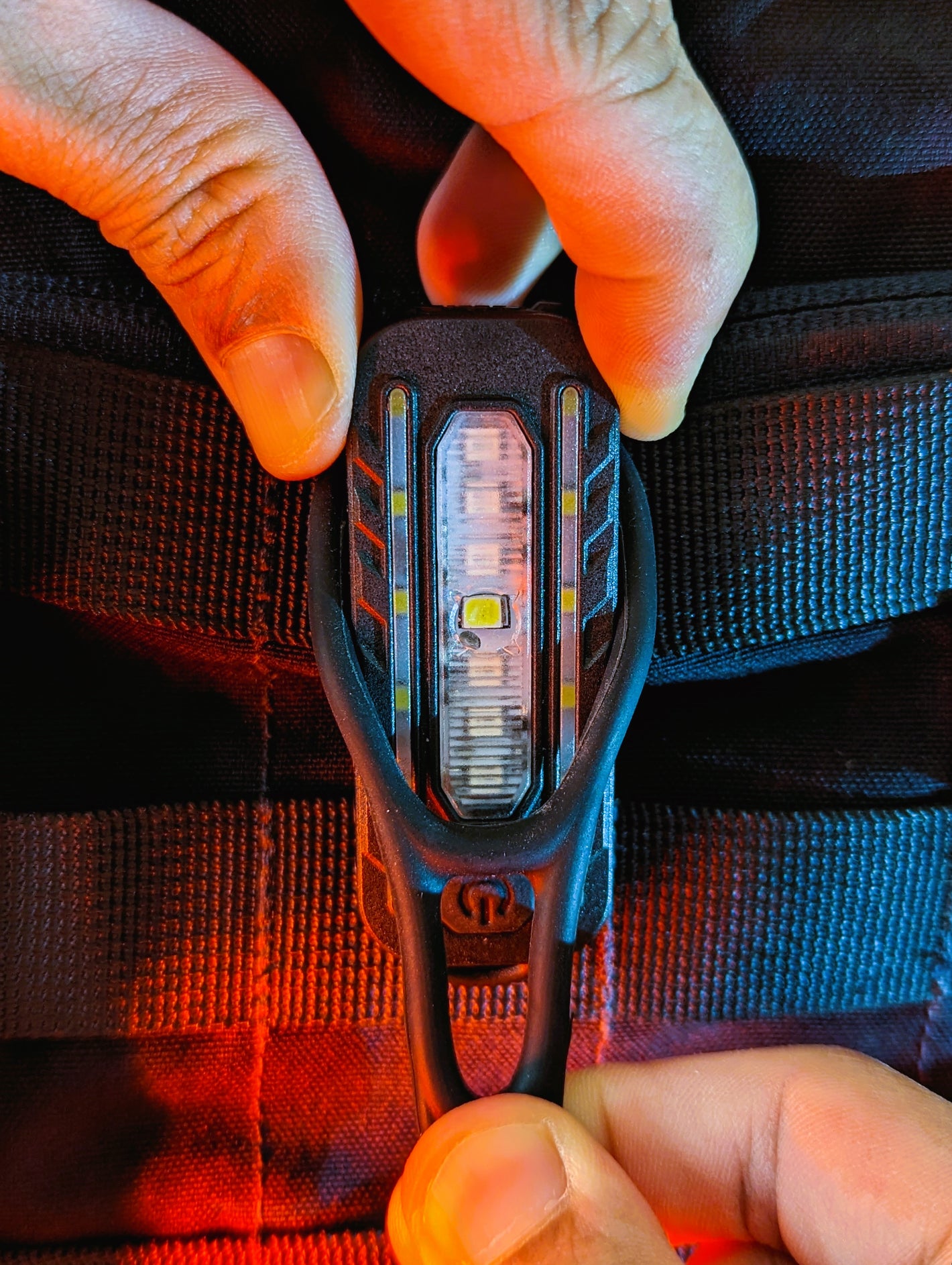 STEP 3. LOOP
LOOP THE RUBBER BRACKET OVER THE CHEST LIGHT UNTIL THE BRACKET IS BETWEEN THE BACKCLIP AND THE CHESTLIGHT.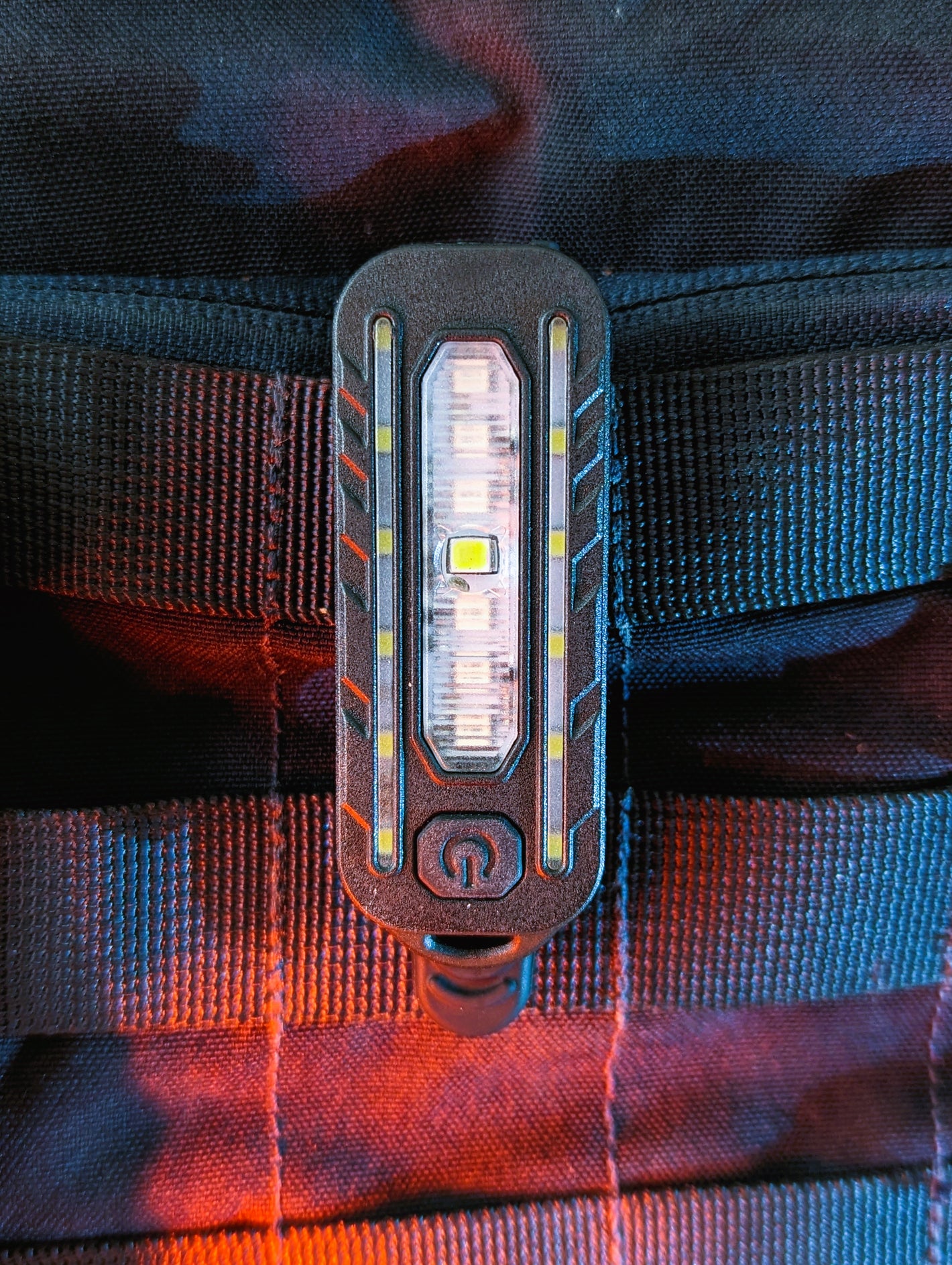 STEP 4. SECURED
THE CHEST LIGHT CAN BE ATTACHED TO MOLLE OR SHIRT.