Size Chart:
Support Like No Other & Not A Strap Insight
360° Body Sculpting Mid-Waist Design
No Visible Panty Lines, Sits At Natural Waist
More outfits made EASY.
The bra offers unparalleled superior breast support and comfort, without sacrificing style. The low back feature ensures a discreet and invisible fit under any outfit, making it perfect for all occasions.
Flaunt Your Backless Dresses with Confidence
Our Low Back Strapless Bra allows you to wear backless dresses or tops with ease, giving you the freedom to flaunt your style without any awkward straps or visible lines.
"THE BRA I WISH HAD EARLIER"
US Tracked Shipping
Look good & feel good
Material: Nylon
Comfortable and Supportive All-Day Wear
The flexible underwire design combined with the non-slip silicone grip ensures that the bra & your breasts remain securely in place, preventing any unwanted sagging or shifting throughout the day.
Additional Benefits
Detachable Straps– Enjoy the flexibility of being able to turn the strapless bra into a halter also
Perfect Fit for All Body Types –With a range of sizes available, there is a size available for everyone
Natural and Flattering Silhouette –Lightlypadded cups of our bra provide a natural and flattering silhouette, giving you the confidence to take on the day.
Breathable & Non Sweat Material-Our bra's material is made from power mesh wing, a material which allows your breasts to breathe and preventsheat & sweat build up.
Here are some of our happy customers: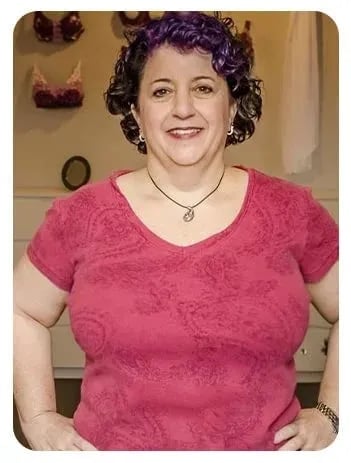 "I am absolutely thrilled with this Bra to remove lump bulges on my armpits. I've tried dozens of bras but none worked better than this, being at this age its a struggle every time I need to go out and wear a bra. That's why this front zip bra is truthfully a blessing for me, I can easily lock it without straining my hand on my back every damn time. I can feel its comfort every time I'm wearing it! Thank you from the bottom of my heart!"– Rossi Jones
"I've been using thisBrafor few weeks now! And my god its the best purchase I made ever, its convenience was really the reason I bought this, it was so easy to wear and my breasts are noticeably higher! Plus its seamless so I can wear it with any of my clothes. My bras are starting to feel much snugger, and my tatas have increased in volume and lift! I'd like tobuy moreand only use this as my daily bra. Wearingbra everydayare now effortless for me. I'm extremely happy with this product!"– Celine Rooney