It is recommended to use different gap brushes for cleaning in areas such as the kitchen, bathroom, and furniture to avoid cross-contamination.
Easily brushes dirt from all crevices and dead ends.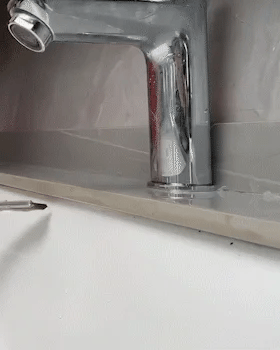 Features
Cleaner Scrub Brush: With its durable bristles and ergonomic handle, our crevice gap cleaning brush provides maximum scrubbing power while ensuring a comfortable grip.
Long-Lasting Construction: From solid handle construction to super durable pp bristles, each shower scrub brush is built tough to tackle any cleaning task, big or small. No more flimsy, unreliable bathroom cleaning brushes that warp or snap at the slightest press!
Multi-purpose Gap Brush: Mini grout cleaning brush can be used in a tight place, saving your time and energy. Ideal for cleaning windows, sliding doors, shower door tracks, kitchen sink, bathroom basins, toilet lids, and more, helping you to maintain a spotless home!
Safe for Any Surface: Our groove gap cleaning brush is safe for surfaces of all types, including tile, ceramic, hardwood, stone, glass, granite, quartz, and even those prized marble countertops.
Easy to Clean & Store: After being dirty, wash with water to restore cleanliness as new.Hanging holes can hang upand occupy less space.
Specifications