HOW DOES IT WORK?

It's very easy to use, just turn on the curler, and wait for the button to flash green. Tap once to use low temp or tap twice for hot heat. Curl as normal, and apply mascara. You'll be blown away by how much longer your lashes look. Our Heated Eyelash Curler perfectly curls eyelashes, making your lashes pop and appear longer, and the results last 24+ hours.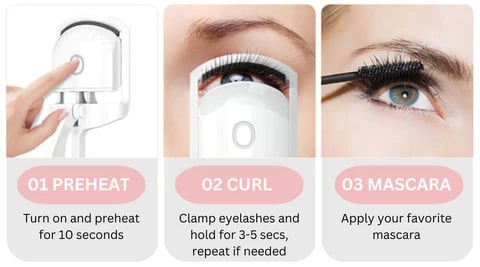 BEFORE & AFTER
Make your eyelashes extra long, curled, and beautiful with our heated eyelash curler. It is designed for perfect results every time you use it. In under 10 seconds, you'll love the way your eyes look after using this high-quality curler.

LUSH LONG EYELASHES
For a soft, velvety look with striking, long-lasting effects that you only dreamed of before, use the heated curler from Atsando and create perfect eyelashes that will leave everyone speechless. Perfect eyelashes, every time in under 10 seconds!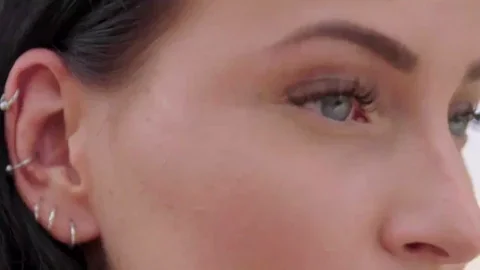 US VS THEM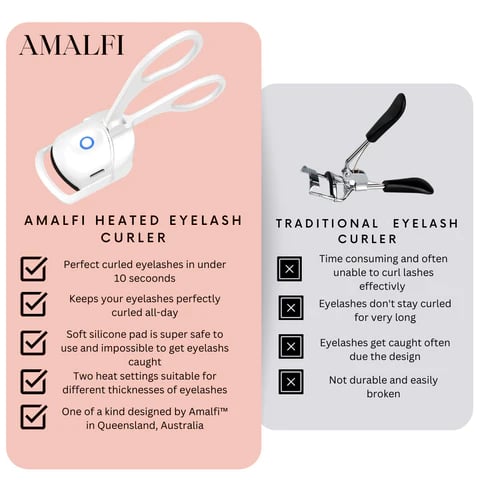 CAN BE USED ON ALL EYELASHES
The Silicone heated padis designed to ensure your lashes are curled perfectly and safely. Switch between two optimal temperatures of 65°/85°. The pads are self-regulating so will never overheat and burn. This curler is CE certified and approved. It's safe to use on individuals, false or natural lashes!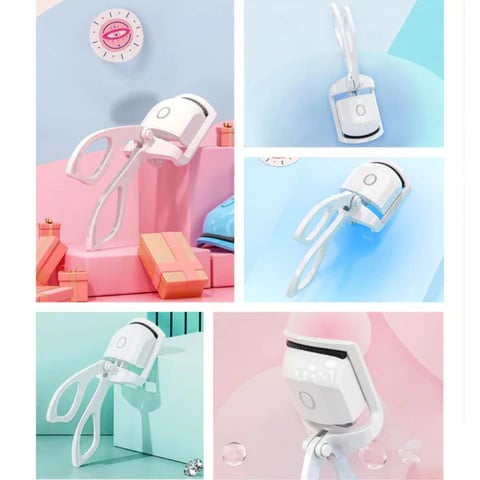 DON'T MISS OUT!