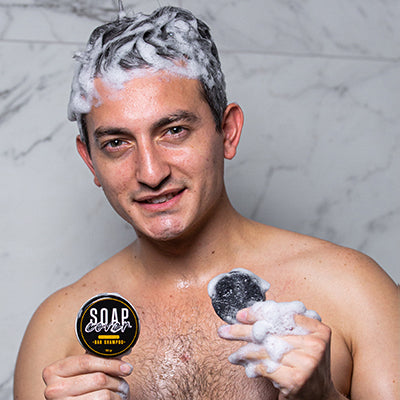 Wash gray hair away, look natural!
"This soap is my secret weapon against aging. It's like a magic eraser for my hair! I feel like Benjamin Button, but with better hair and way less confusion."
Kyle O. | Ohio, USA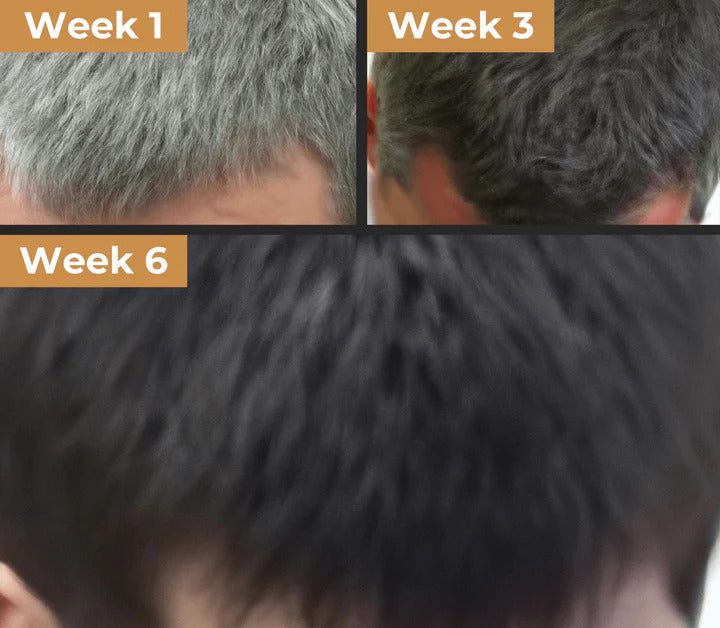 Visible results in only 3 weeks
Week 1.
Your scalp is healthier and hair is noticeably more vibrant as ingredients like bamboo charcoal remove toxins and impurities from follicles and pigmentation returns.
Week 3.
Gray hair continues to change to its natural pigmentation as melanin production in the cells increases.
Week 6.
Your hair is smoother, more vibrant and has its full natural color back as full pigment production is achieved, creating long lasting effects.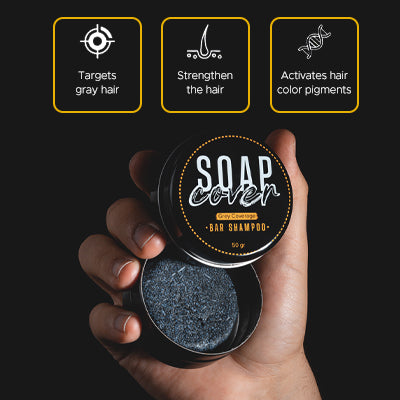 There's a reason we went viral, right?
Gray Gone Bar Soap does not contain any harmful chemicals such as hair dyes, SLS, Paraben, Phosphate and Sulphur. 100% Organic formula makes gray hair removal safer! It will be your crown jewel of your shower routines!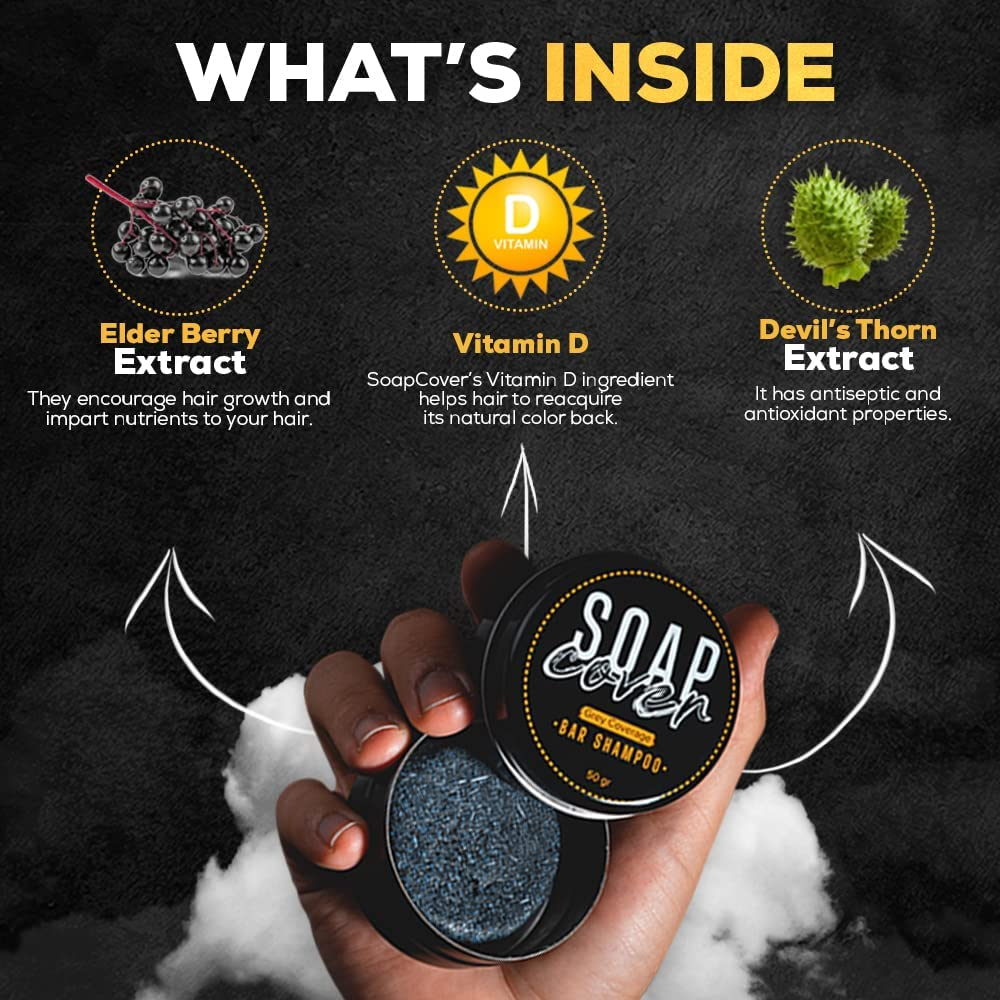 If you're counting more & more gray hairs, this is for you!
Does the gray stand out more every time you look in the mirror? Then it's time to give each hair back its original, strong color.
Forget hair dyes and costly treatments. Dyes are only a temporary and damaging solution that merely covers up your hair. Give your hair back its color with a unique method by activating pigment cells deep in the hair roots.
The Gray Gone Bar Soap brings gray hair back to life with its unique patented formula.
100% Natural Ingredients
Suitable For Any Hair Type
Visible ResultsAfter 3 Weeks
Suitable for hair and beard
Suitable for daily use with its nourishing formula
Helps to energize hair follicles and stops hair loss
Provides natural look by removing gray hair gradually
Helps you to get rid of gray by restoring pigmentation