Easy to cope with a variety of scenarios
Accurate positioning, logistics transportation/fleet supervision/electric motorcycle anti-theft/pet anti-lost/car safety, etc. The current location of the device can be viewed in real-time through the mobile APP.
Tracking Track Playback
You can display the time, speed, track, location, etc. of the device through the track playback function on the APP. (electronic fence/multiple alarm)
Long-lasting battery life, long standby time
Built-in high-energy lithium battery, longer battery life. (Compatible with Micro-USB interface, when the power is lower than 20%, the device will automatically send a low battery alarm to the host to remind charging).This product can work continuously for 72-96 hours continuously after the last charge
Silicon mark noise reduction, automatic recording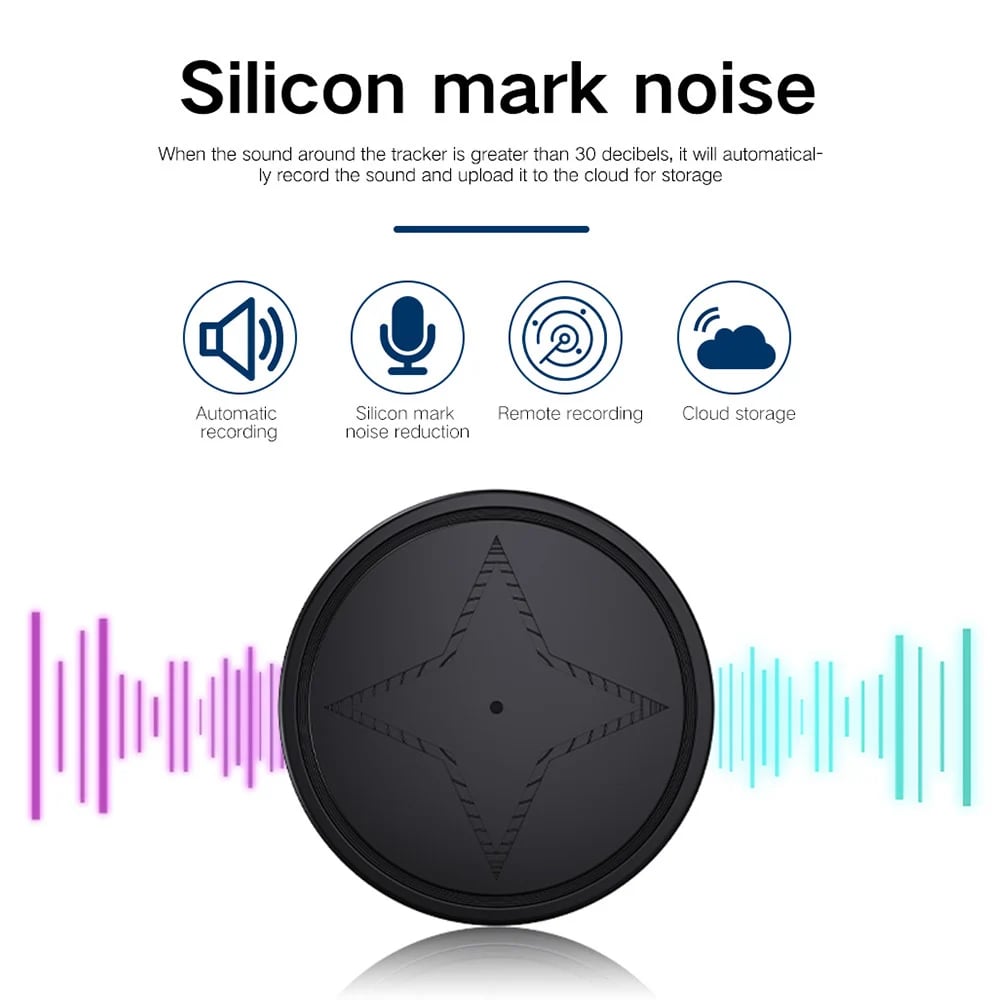 When the sound around the locator is greater than 30 decibels, it will automatically record the sound and upload it to the cloud for storage. Remote listening, real-time viewing, recording and uploading the sound to the cloud through the mobile phone control device, and listening through the APP.
Small in size, easy to carry
The volume is equivalent to the size of a coin, easy to carry, and can be placed in more places.
Strong magnetic adsorption, no need to install
Built-in strong magnet, direct adsorption, and installation, not easy to fall, more convenient to install and use.
Product Parameter
Trusted by 100000+ Customer

NOTE
Insert SIM ADAPTER to connect the GPS Tracker with the mobile phone (SIM CARD & SIM ADAPTER NOT INCLUDED IN YOUR PACKAGE)
Download an APP through a QR code available in your packaged user manual
Package includes
1 x GPS Tracker, 1 x Usb Cable, 1 x Manual
It's a perfect gift for your friends & family!
Stock sells fast -get yours now!