Get the underwear that lets you be active
No debilitating diapers. No leaks or odors. 100% coverage & comfort. Isn't this the underwear you deserve?
Our undies work like diapers without looking or feeling like them. You're covered morning and night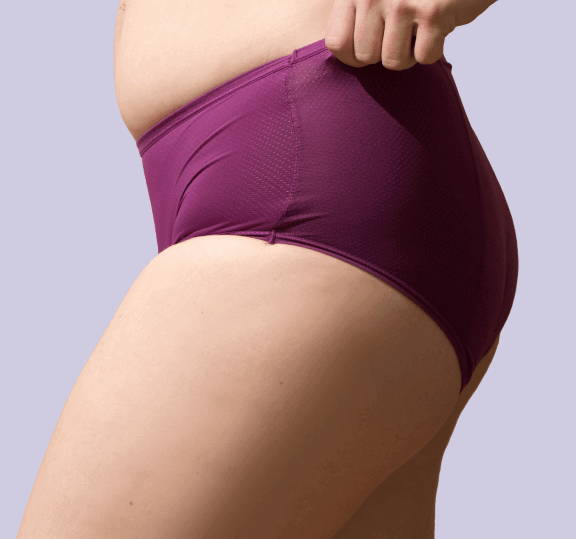 Tired of waking up to stained sheets? Stressing about spending any time outside of the home? We were too! That's why we created the most functional, ultra-comfy underwear designed to combat the worries of incontinence.
I feel like a woman again! It's so nice to not have to wear bladder control pads anymore! I absolutely love these.
Sussane T.
1 in every 3 women have light bladder leakage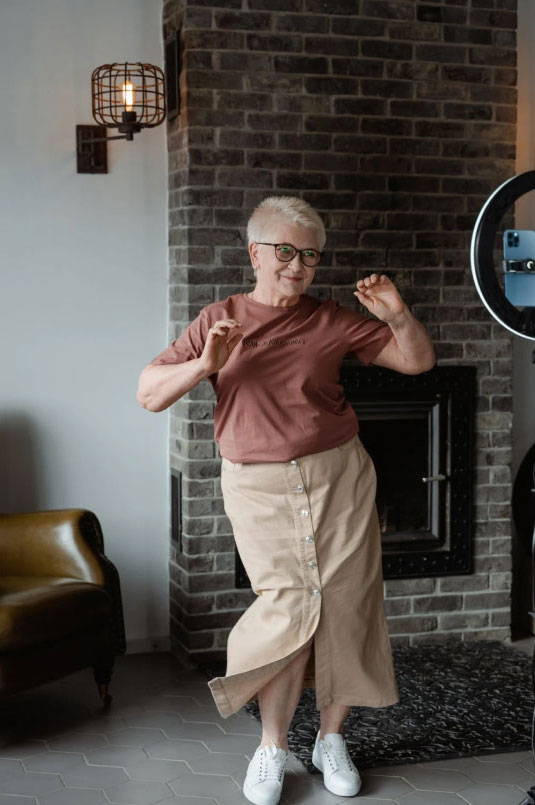 That's a whole lot of women stressed out about their undie situation. Whether you're dealing with period mess or incontinence, Everie Woman undies and our special 3-layer moisture-absorbent technology will keep you 100% leak-free even while you sleep – protecting your sheets and clothes.
Combat Smells to Feel Fresh & Odor-Free
Unique Moisture-Wicking Technology
Extra Wide, Comfy Inner Absorbing Liner
Our Everie Woman leakproof underwear lasts an average of 3 years
Which means you're keeping thousands of diapers out of landfills.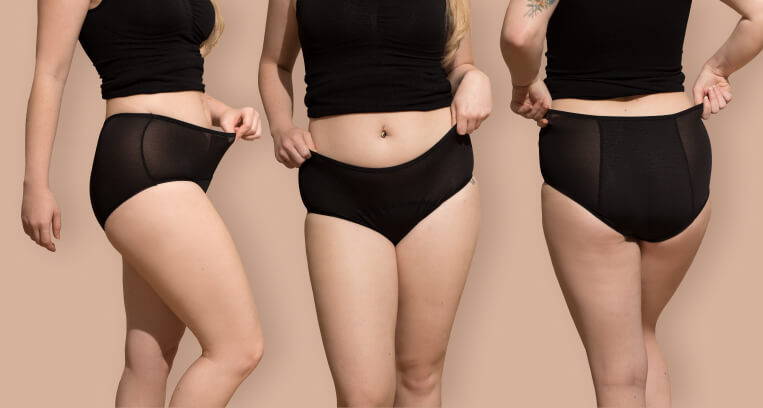 Designed by women for women.
EVERIE WOMAN dedicated almost 2 years to designing and testing our products ourselves to be 100% confident our customers are guaranteed the highest quality, most durable, and easy to wear and easy to clean undies ever made.
Can't trust your bladder? Stay 100% dry and ready anytime
Whether you're managing incontinence or light bladder leaks (LBL)
No more stressing during sports and workouts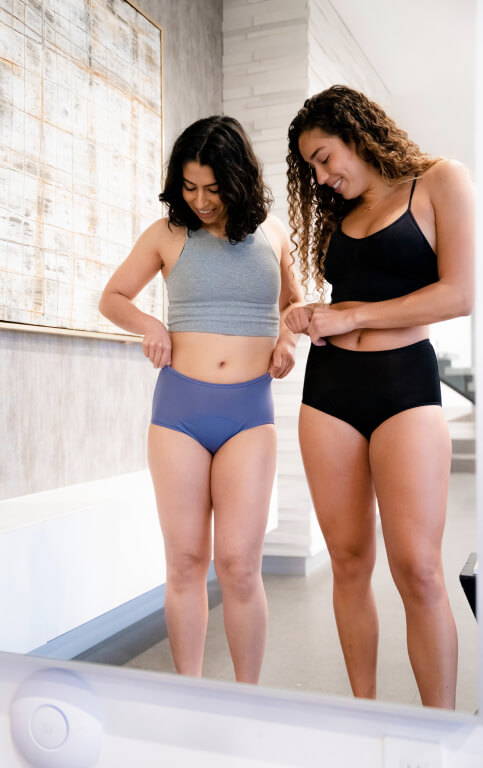 You're saving a bundle of money (and the environment) not buying all those diapers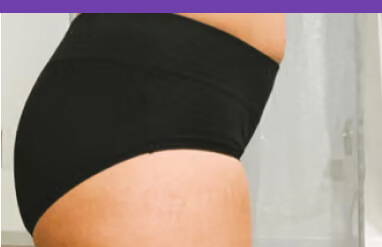 Sarah Z.
Fantastic
I love these panties. The older I get, the worse the bladder leakage seems to get. These are a game changer. I no longer worry if I just leaked because of a sneeze or cough."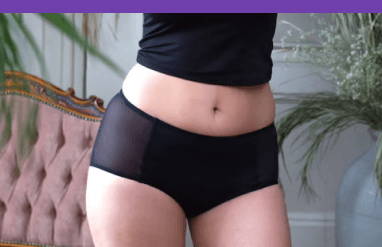 Donna M.
Love This Underwear
I totally love this underwear. It is the best that I've found to help with incontinence problems. I've been wearing them for a year now and I haven't found anything else that works as well as these panties and they are real underwear not paper undies."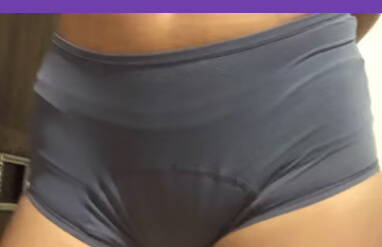 Denise D.
Such a lifesaver
I bought these for my mother. She is 58 yrs young but was having some issues at night during sleep. These have been such a lifesaver. She says they are super comfortable and feel like normal underwear. They keep her dry at night and so far they hold up well in the washing machine."
Size Chart: