CATCH YOUR REAL-LIFE POKÉMON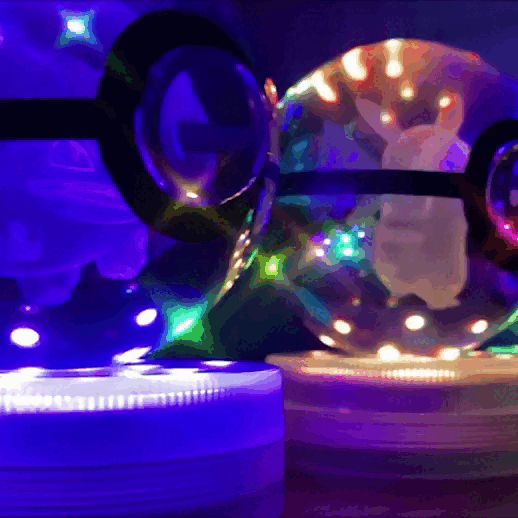 Have you always dreamt of catching your own Pokémon?
With this Pokéball, you can finally fulfill your childhood dream and become a Real Pokémon Trainer!

HERE'S HOW IT WORKS
Our glowing crystal Pokéballs are illuminated with high-quality LED lights embedded in the circular base. You can easily switch on the multi-colored lights to reveal a life-like Pokémon.
You can use it as a unique nightlight or buy it as a gift for a Pokémon fan that would enjoy this must-have collectible.
The miniatures of your favorite legendary monsters are created in realistic detail with laser-focused precision.
The Pokéball range invites you to enjoy the magic of Pokémon in a beautiful visual spectacle and makes a perfect gift or addition to your growing collection.
ARE YOU READY TO CATCH EM' ALL?
With these light-up monsters brightening up your home and your collection, you will always have something to show off to your guests.
Gather your favorites and see a childhood dream come true.
With Charizard, Pikachu, Eevee, and many more available for you to choose from!
BASE INFO
LED Base: Set and Forget! This base automatically flows through several colors on its own and leaves a cool light effect on the ceiling. This base is powered with AA batteries.
Base and Remote: Flexibility and convenience at it's finest! This base allows the choice of switching between several colors and lighting modes including brightness controls and light effects all powered through the click of a remote. The base is powered by AAA batteries.