SIZE GUIDE:
A must-have for your wardrobe.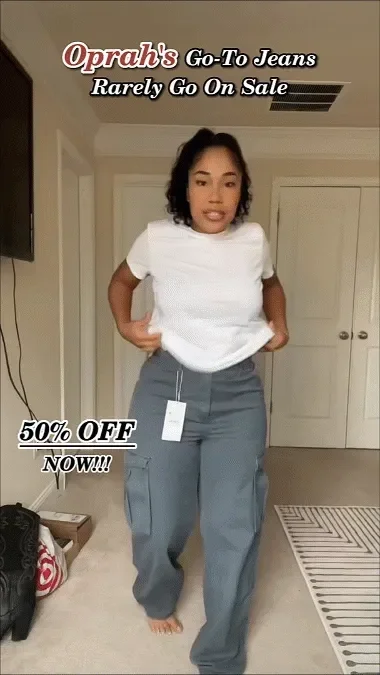 These stylish and distinctive cargo pants are made from stretchy, breathable material to ensure you don't overheat . Large cargo pockets make it easy to carry all your essentials, perfect for festivals, vacations and even hot days
French women are fans.
Whatever the occasion, these cargo jeans are a must-have. These jeans are perfect with a t-shirt and sneakers for a casual look, or dress them up with a cute crop top and heels for a night-out look.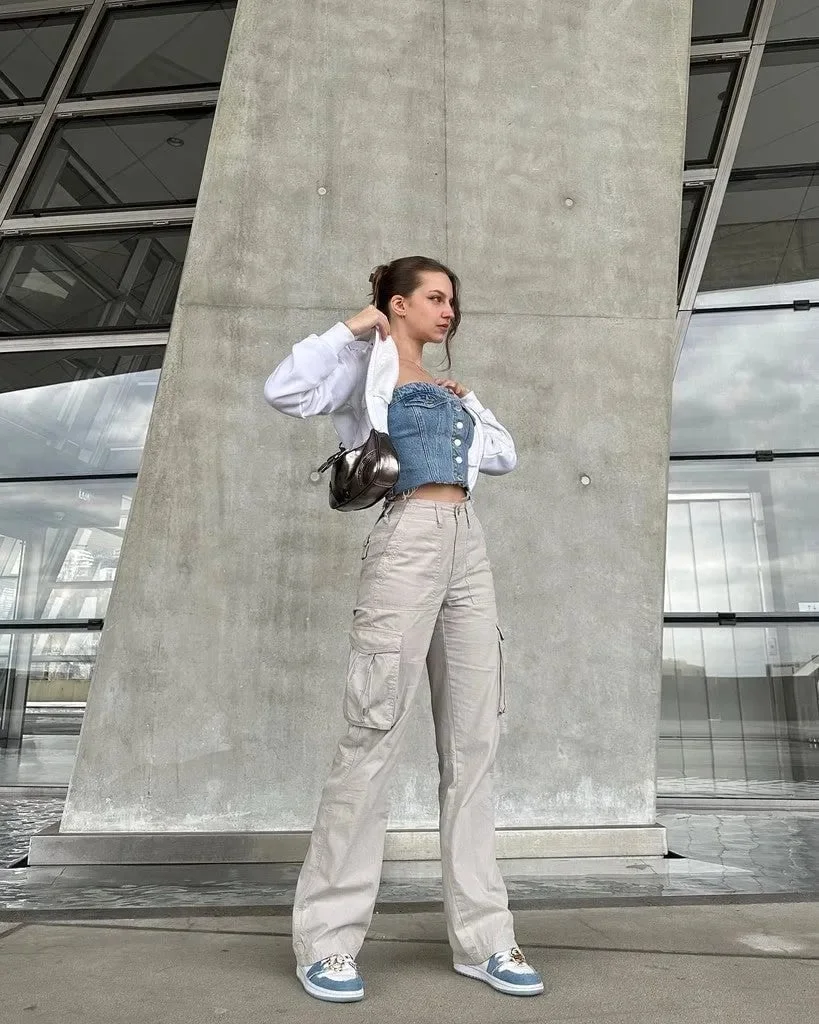 Why You'll Love Them?
Buttoned zipper
Multi-pocket
Adjustable waist belt
Versatile Style:Elevate your look effortlessly with Cargo Stylish Pants ? perfect for both casual outings and chic ensembles.
Enhance your curves:Thanks to the adjustable waistband, our cargos shape your buttocks and give you a slimmer waist.
Modern Functionality:Experience the convenience of multiple pockets, blending fashion and utility seamlessly.
Easy to Fit:Adjustable waistband to fit your waist and shape your buttocks.
Unmatched Comfort:Our Cargo Stylish Pants combine style with comfort, ensuring you look and feel great all day long.
Easy Styling:Pair them effortlessly with sneakers or dress them up with heels ? Cargo Stylish Pants adapt to your every mood.
Statement Piece:Stand out from the crowd with a fashion-forward choice that exudes confidence and uniqueness.
Timeless: Inspired by fashion trends from the 90s to 2000s, these cargo pants are a timeless staple that will never go out of style. They're perfect for adding a vintage touch to your wardrobe.