Finally, A New Powerful Security Device That Secures My Home In Minutes Without Emptying the Bank Account!
See why this new security device has won The Best Technology Advance of 2022 and selling out everywhere…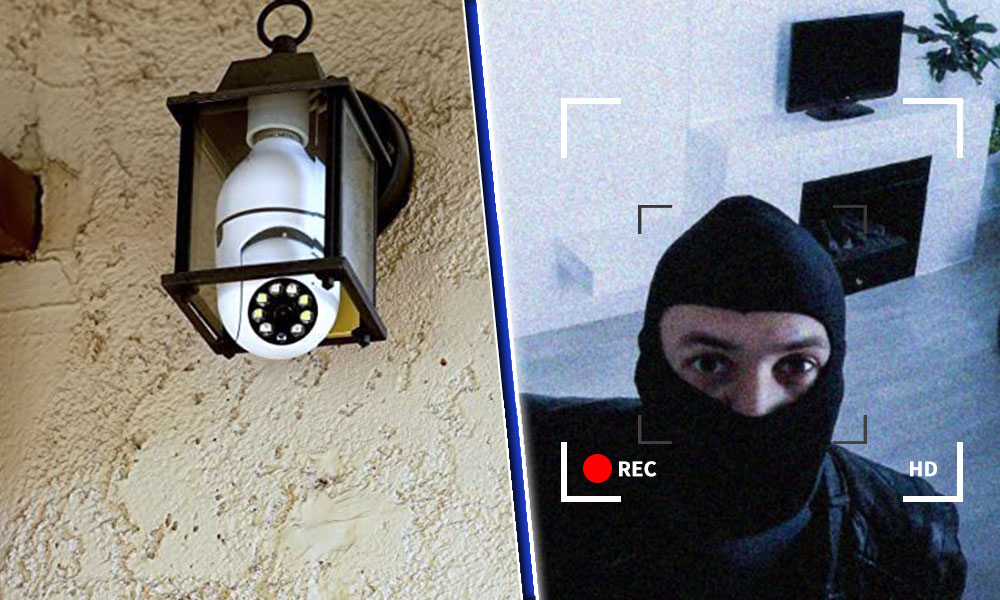 Terrifying facts– A home burglary happens about every 18 seconds in US. That number means approximately 4,800 incidences each day!
These are truly unnerving statistics. If you live in a bad area for now, security is that much more important.
Even experts are warning, getting a home video security system helps reduce the chance of being a burglary victim by 60%!
However, the irony with some home security systems is, that while they're protecting you from getting literally robbed, they're figuratively robbing you. It can be COSTLY to purchase and install cameras and pay for ongoing video storage fees.
But now there's finally a way to help you avoid getting ripped off by shady big companies and give you piece of mind!
With crime at all time high, one device is quickly becoming the most sought out security device of 2022.
Meet The Next Generation of Security Device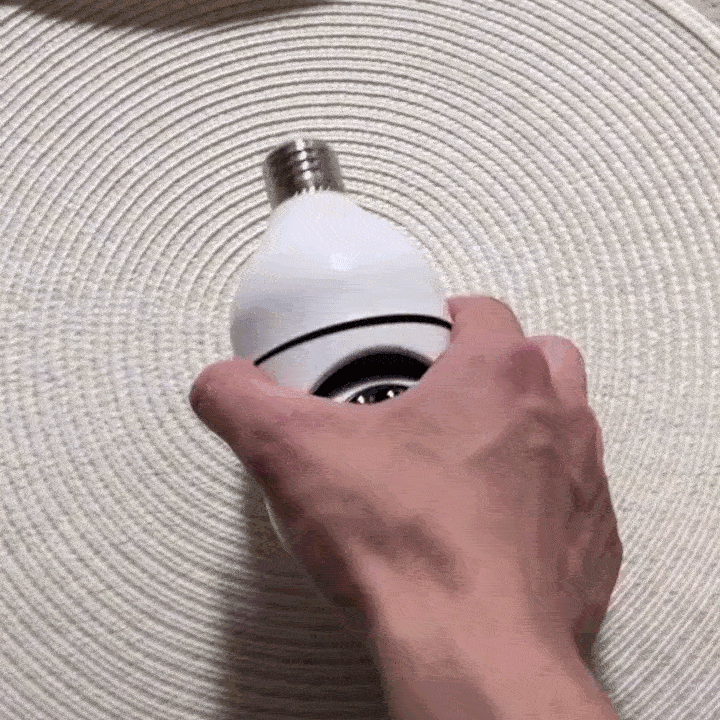 It's called the CamGuard Pro, up to now the smartest yet the most convenient and trustworthy home security device on the market.
It's small, compact and very unassuming. Ultra-crisp 1080P lens with 360° panoramic infrared that rotates 360°,white lights support better night vision, two way audio, blaring alarms to scare away intruders and Auto Tracking functions guard your home and keep an eye for you 24/7!
But what really makes the CamGuard Pro stands out is its price, ultra-compact design and extraodinary features (100% cord free).
Best part of all, it's install is just as easy and quick as screwing a bulb into any socket!
This means you can monitor your home and office, and secure your property in minutes – with only a fraction of the cost, the CamGuard Pro Lightbulbs Security Camera is truly a game changer.
No Installation, No Monthly Cost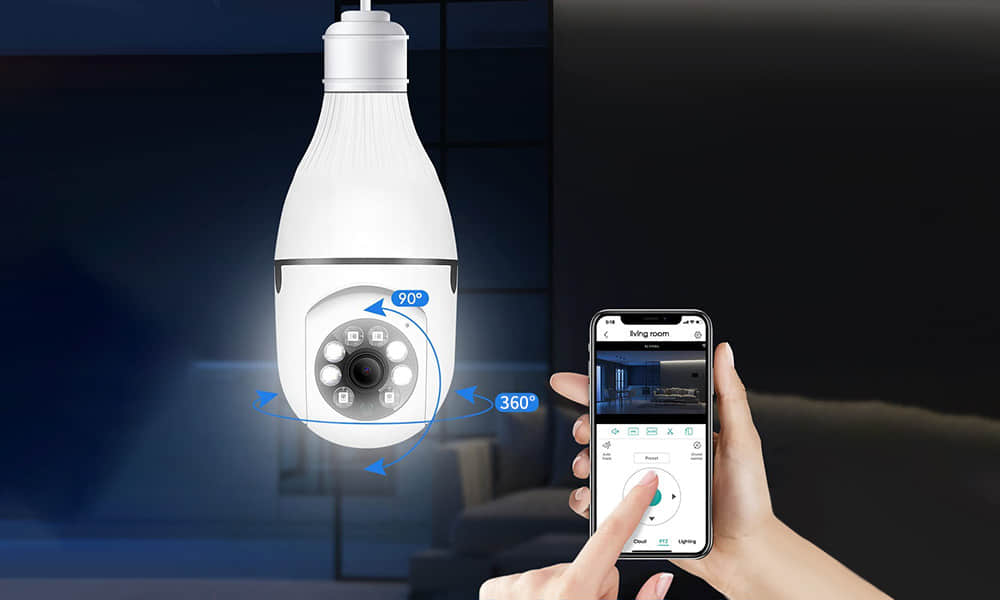 What behind this breakthrough device is a group of top American engineers, whose goal was to make a low cost and low maintenance security camera unit that is suitable for any home or office.

They innovated a lot based on the conventional model of security camera, and created the sleek CamGuard Pro that fits into any lightbulb socket anywhere, with plenty of room to allow the camera to move in all directions while still remaining discreet.

It doesn't require wires, batteries to operate, and it's extremely portable. All you need to do is basically connect it to your phone, plug it in any normal light socket, and moniter what's happening real-time!

With no installation costs, no maintenance costs and no monthly cloud storage fees– you will save a bundle this year.
You'll Be Amazed at What the CamGuard Pro Can Do For Your Security!
The 360° Lens gave you a panoramic viewing of your house in the highest quality resolution without any blind angle.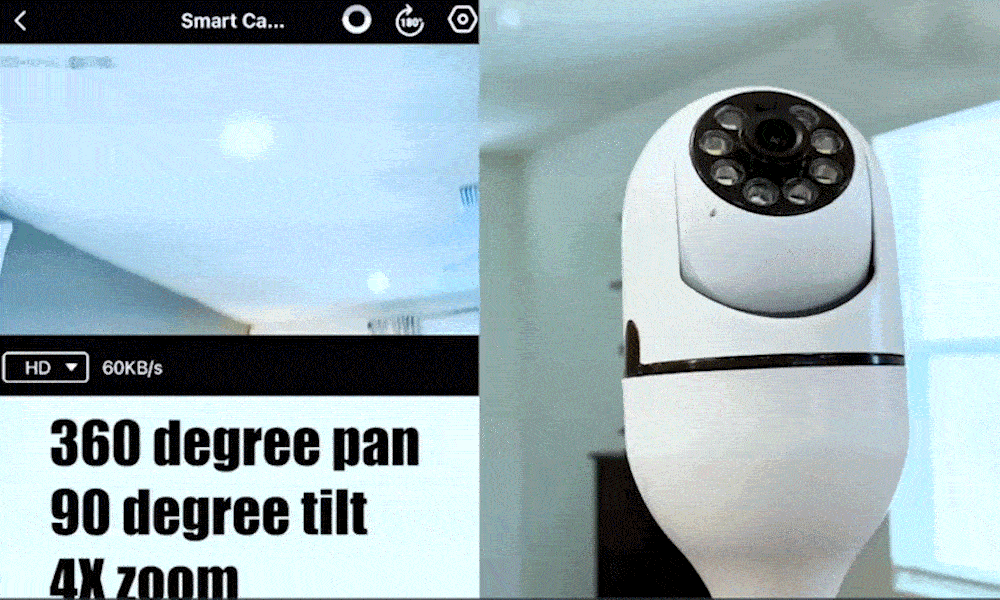 It also comes with a built-in motion detection sensor so you never miss a moment. With the motion tracking system, whenever the CamGuard Pro detects motion you'll get a real-time alert pushed to your device, to let you know someone is approaching your home.

This camera has two-way audio which is decent. Now you can talk and listen through the app whenever and wherever I want. The sound is equally as good and you also have the option of muting the sound.

Not only does CamGuard Pro Lightbulbs Security Camera lets you monitor your home, but it also lets you record the video footage 24/7 via SD card slot. This means you can always see past recordings and no one else has access to your recordings – this is a huge privacy benefit.
And More Reasons to Love It!
Connect To Any Device –Works with both iOS and Android Devices
Easy Installed –Connect the bulb camera to the power source, you can use our equipped E27 socket, or use your own.no breaking the wall, no wiring, simple and convenient.
Crystal Clear 1080P Resolution –See what's happening at your home in the highest quality resolution
Set Off A Blaring Alarm To Scare Away Intruders or Animals –With the press of a button you can set off a deafening alarm to scare away any unwanted visitors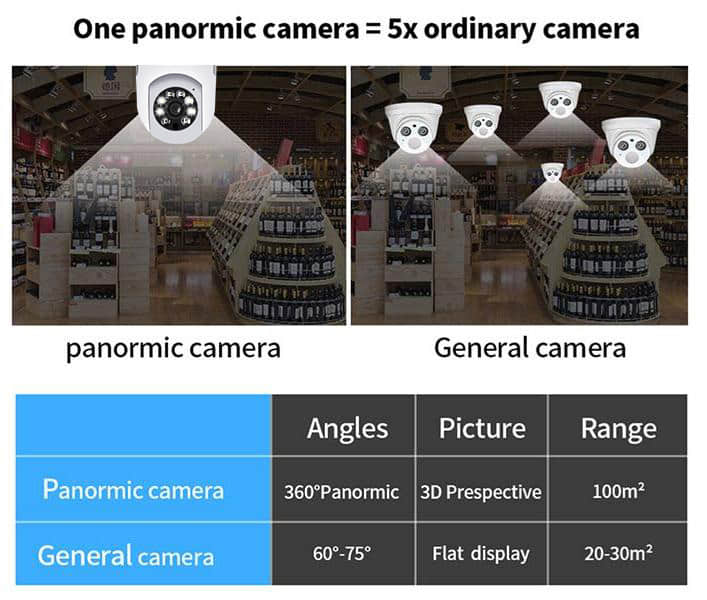 Excellent Night Vision To See What's Happening In The Dark –This camera comes fully stocked with night vision so you can still see what's happening at night.
Super Bright LED Light –Even though it's a camera, it's still a light, and will use it's super bright LED lights to light up any dark space.
No Wires or Batteries –This camera uses the electricity from the light socket, so it has an infinite amount of energy and will never die
Extremely Portable –Unlike built in doorbell cameras, you can take this with you anywhere. Great for traveling and renting Air BnBs.
One thing is for certain, once you try the CamGuard Pro, you'll will want to tell your friends and family about it!
Start Using CamGuard Pro In 4 Easy Steps
It's really easy to set up. Just:
1.) Unpack the Lightbulb Camera
2.) Download the app
3.) Scan the QR code on the camera so it connects to the app
4.) Connect to your WiFi
Then screw in the camera wherever you want to keep an eye on! That's it!

Some Questions We've Had
Q: Does CamGuard Pro require any installation?
No, it works directly out of the box and is really simple to use. You will have it securing any home or office in less than 60 seconds.
Q: Does it require batteries to operate?
No! CamGuard Pro fits into your current light socket at home or office and draws power just like a regular bulb.
Q: What do I get in a package?
A 100% cordless light bulb security camera, a screw package and a manual.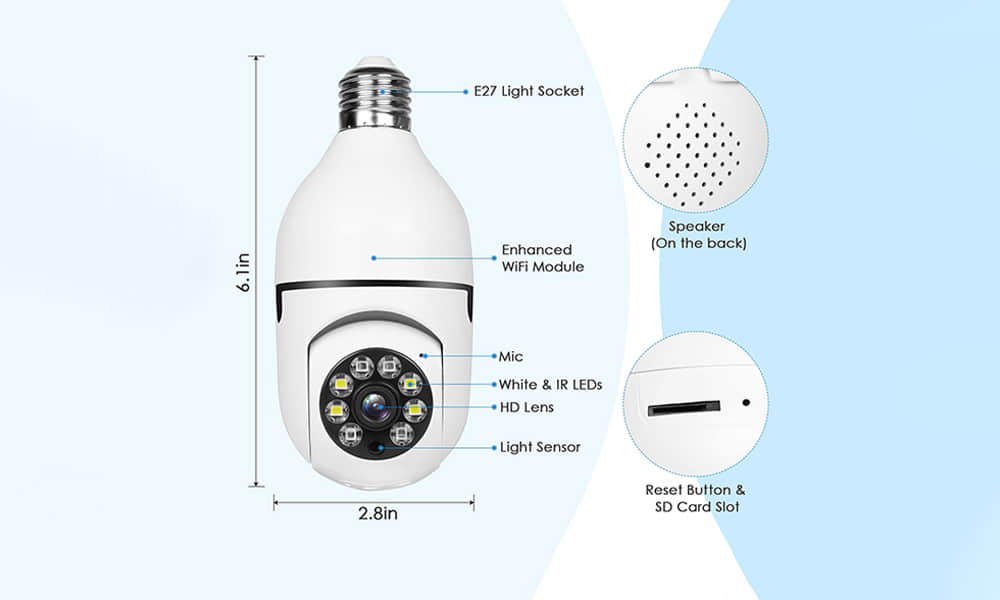 People Are Raving About It: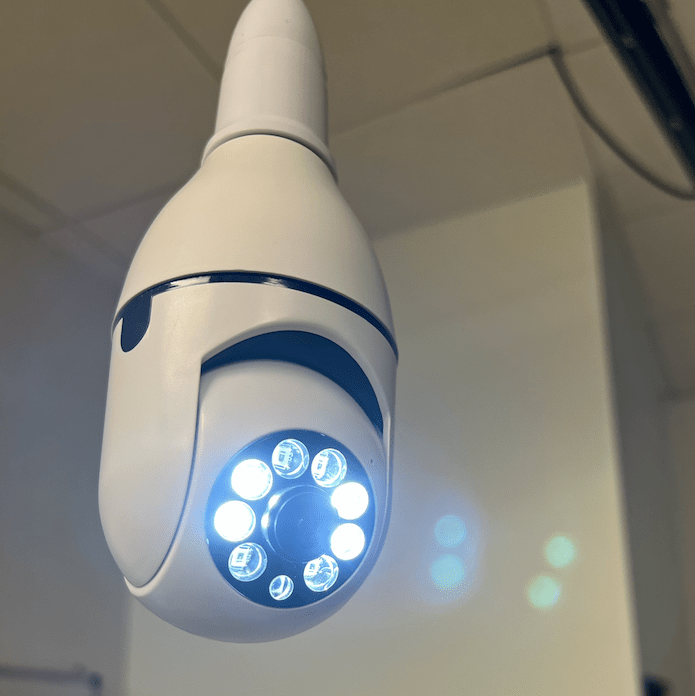 "It has already helped us twice. I'm quite impressed with the camera. Incredibly easy to install and connect. This is for those of you who are considering using this camera for home security or security anywhere."
– Tara Phillips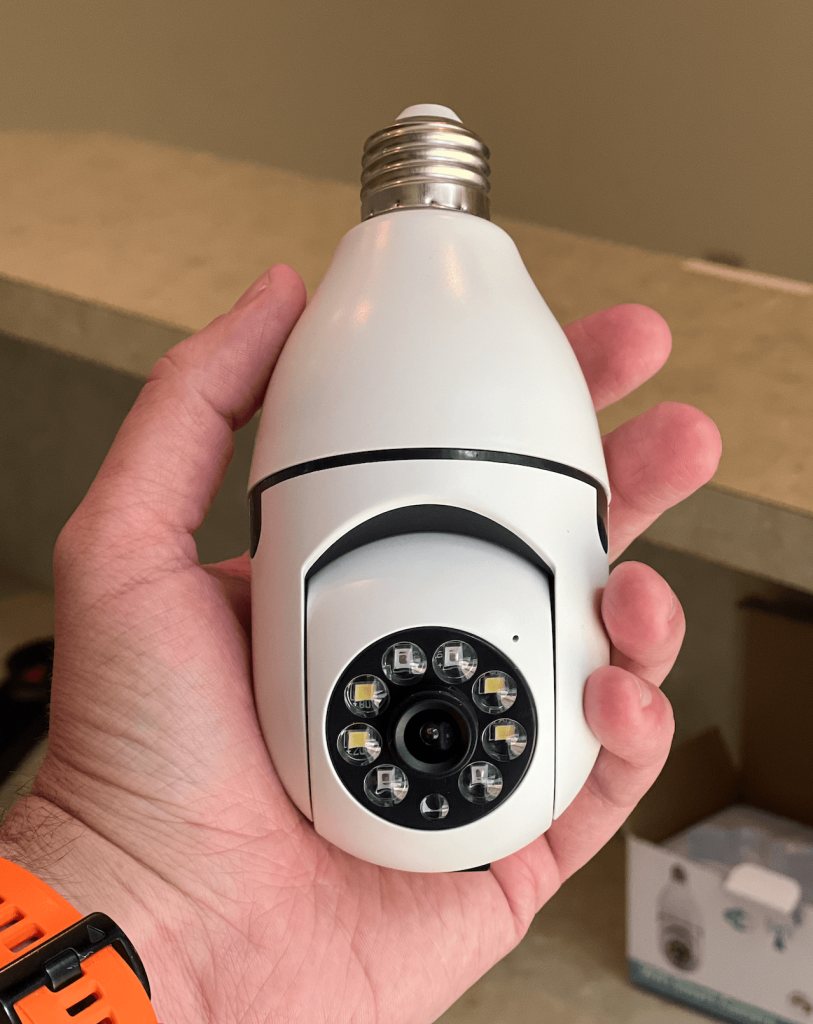 "The camera is very well made and as soon as you put it in your hand, you know right away that it's a winner. There is nothing cheap looking or feeling about it."
– Steve Troise
"This was well worth the money. It pans to the left and right, up and down, has motion tracking that works flawlessly and has many features that the big name cameras have. "
– Richard Meyer