Spice up your game with a little pew pew pew!
The perfect dice set of 7 polyhedral dice in the shape of bullets. Including popular numbers such as D4, D6, D8, D10, D12, everyone's favorite the D20, and D100. (Disclaimer not every loves D20's, but let's all pretend,OK?)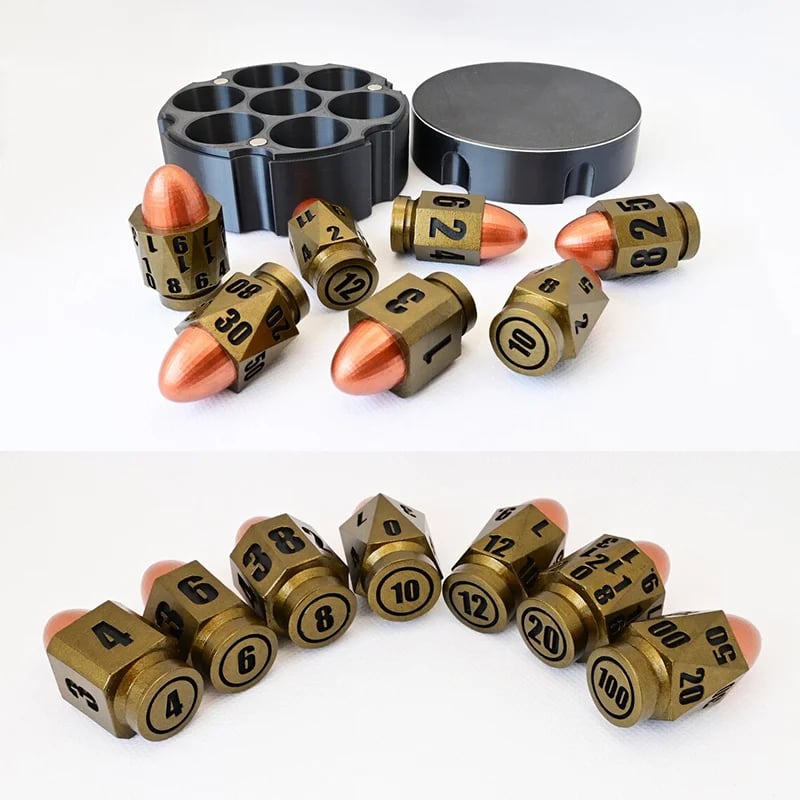 Easy to find what dice you want by looking at the number on the bottom of the die! All numbers are completely legible. Dice are 30mm tall.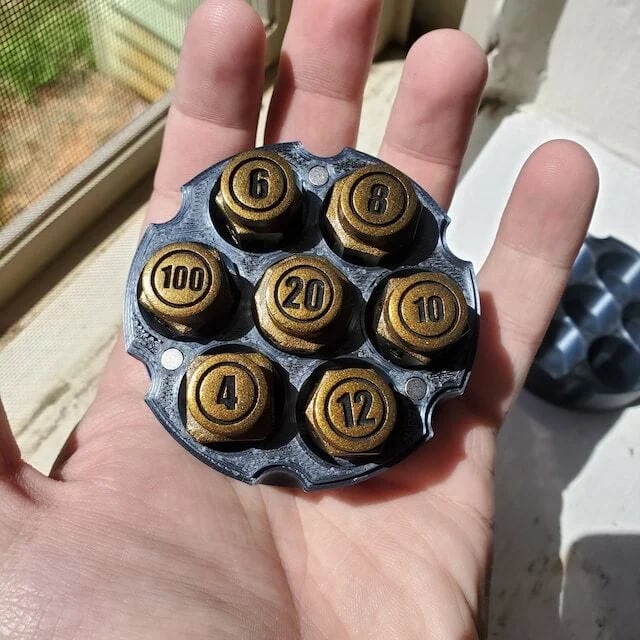 Adding fun to your tabletop games, there's no better way to show off when you pull out your bullet dice on game night!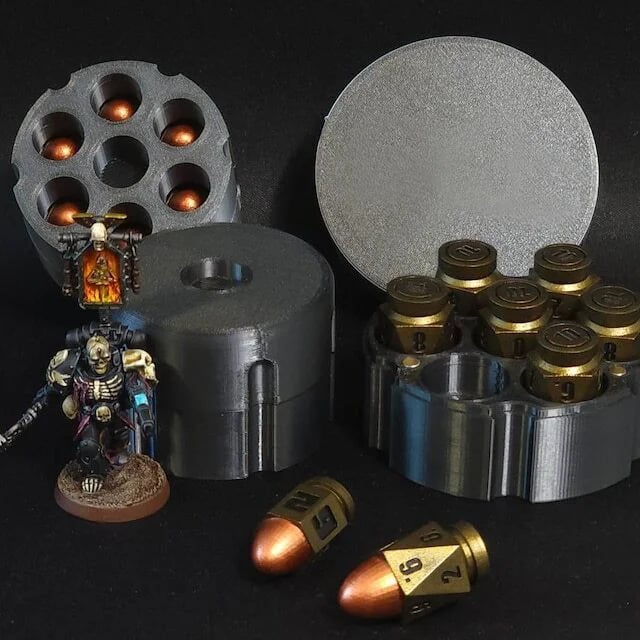 HIGHLIGHTS
A "must have" for dice collectors
After our repeated tests, there are no balance problems!
Handmade with NON-TOXIC epoxy resin and acrylic paint, made to order with love.
Some color/design variation may be present due to the product being hand made.