Enjoy Seamless Tuya Smart App Integration for Unmatched Control, Convenience and Zero Ongoing Fees!
We have partnered with Tuya Smart App to unlock even more functionality for our 2.0 Version:
Zero ongoing fees for full feature use of camera
Patrol mode which scans the full 360 area for movement or noise and will send a notification when detected
Full colour and infra red night mode
State of the Art Tracking of motion once detected
2 way communication, motion siren, motion light all available
No ongoing cloud storage fees if you use your own locally installed TF storage card
Integrates with Alexa, Google and other smart home platforms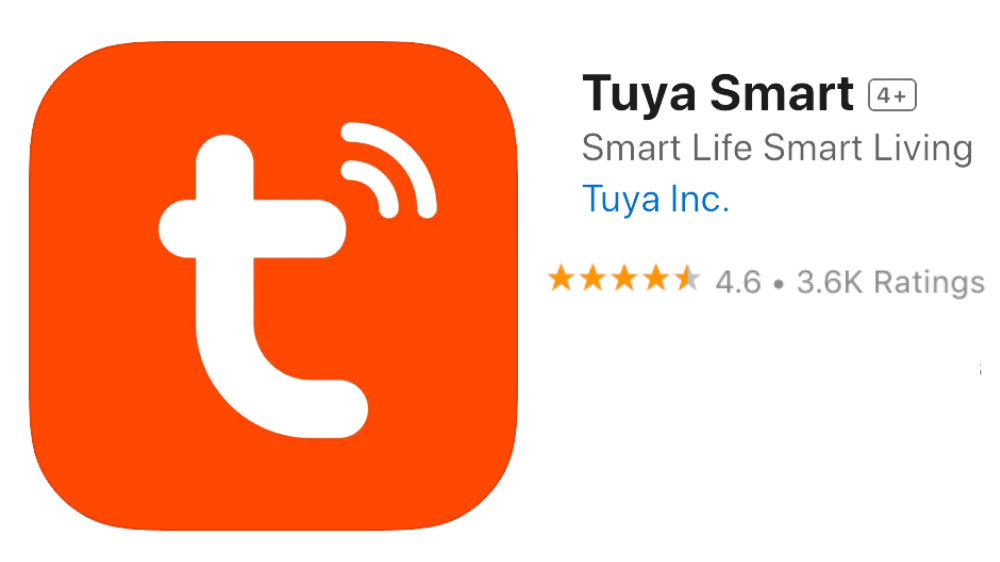 Why Homeowners AreTrading In Their Outdated Doorbell Cams For This $69 Alternative With No Subscription Fees… "The Security Benefits Are Insane"
See why this new Security Camera is gaining popularity quickly and selling out everywhere…

For The Past Few Years, The Home Security Industry Had Just 3 Big Companies That Could Set Any Prices They Wanted And Kept Ripping Off Customers.

A genius new product is turning this $42 billion dollar home security industry on its head.
What is it?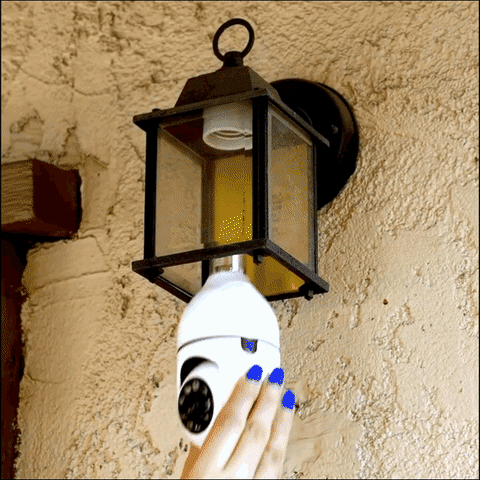 Meet the Emporium Hut Light Bulb Security Camera.

We worked with experts from the security industry to design this latest model.

Compared to the traditional doorbell cameras which are stuck and don't move, this records in much higher resolution, can see 360°, has motion tracking, two way audio, blaring alarms to scare away intruders, night vision, bright lights, controlled by an app on iOS or Android, and doesn't rely on batteries or wires for it's power.

The goal was to make a low cost and low maintenance security camera unit that is suitable for any home or office. And we succeeded, our camera stunned the whole industry withthis innovative model of screwing into any standard light bulb socket.

So, what can it actually do? Everything any other security camera can – record in HD, track motion, talk to people through the camera from your phone, etc, etc, etc…

But what makes our Light Bulb Security Camera special is it doesn't need wires or batteries to operate, and it's extremely portable.

With no installation costs, no maintenance costs andno monthly cloud storage fees- you will save a bundle this year.

This is the next generation of home security cameras.
What Makes It So Special?
What makes the Emporium Hut Light Bulb Security Camera camera so unique is its ability to use advanced motion tracking to follow anyone or anything it sees for 360°!

Unlike your doorbell camera that can only see in one direction and can't move, our camera moves all around.

And unlike the doorbell cameras, peephole cameras, etc. is that it doesn't require any batteries. It just hooks right in to your standard light bulb socket, syncs to your WiFi, and allows you to record in real time in 360° degrees all around your home, keeping an eye on everything and every one.
How Does It Work?
Here at Emporium Hut we wanted a sleek design that fits into any lightbulb socket anywhere, with plenty of room to allow the camera to move in all directions while still remaining discreet.

It's really easy to set up. Just:
Unpack the Lightbulb Camera
Download the app
Scan the QR code on the camera so it connects to the app
Connect to your WiFi
Then screw in the camera wherever you want to keep an eye on! That's it!
What Exactly Can The Light Bulb Security Camera Do?
More than you think!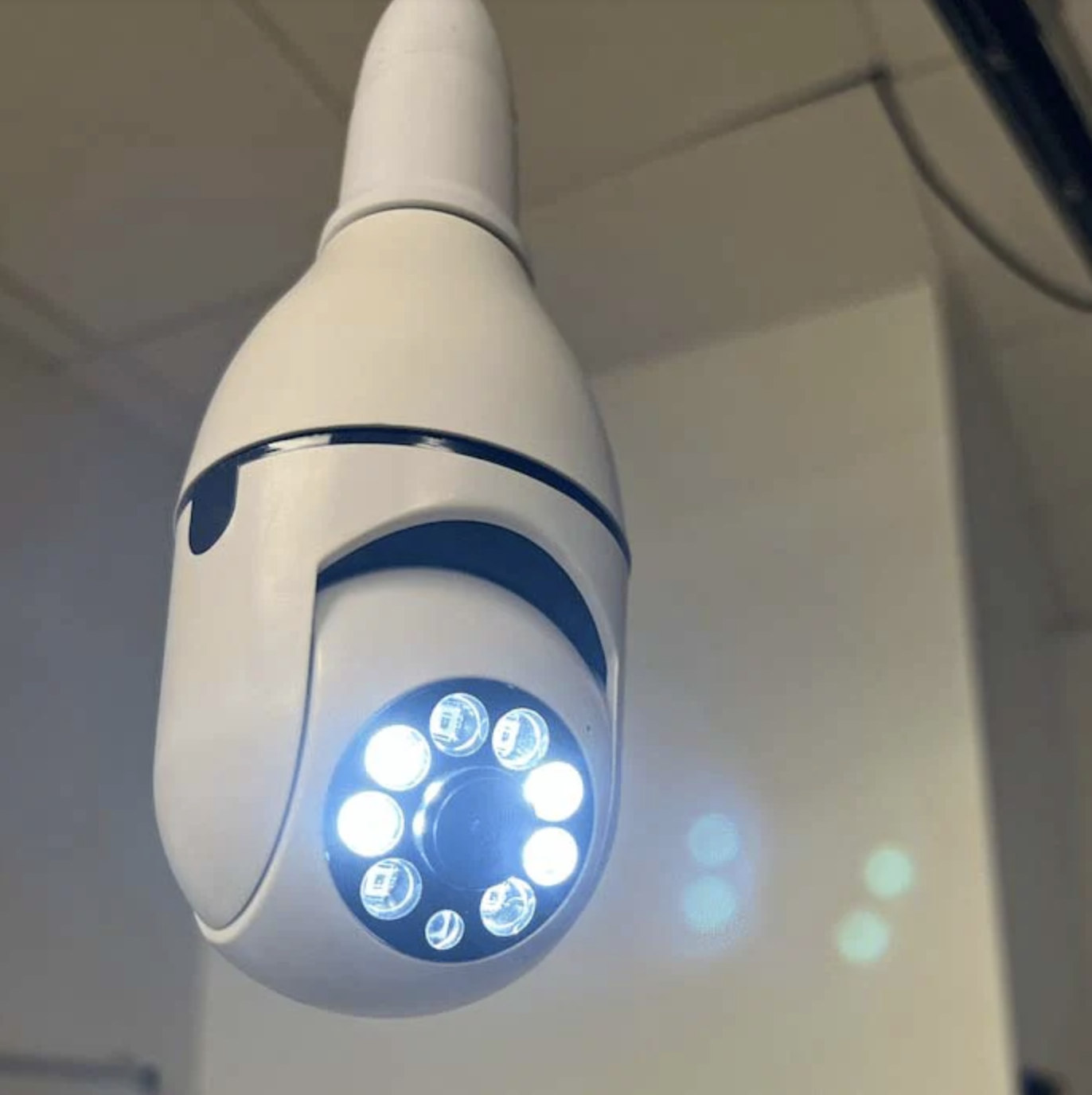 Connect To Any Device- Works with both iOS and Android Devices
Rotate 360°- Use your phone to rotate the camera to see what's going on in all directions.
Crystal Clear 1080P Resolution- See what's happening at your home in the highest quality resolution
Use 2-Way Audio to Talk To Anyone From Your Phone- Built in high quality mic and speaker, this home light bulb camera allows you use the Two Way Audio function to talk with the person on the screen and hear them talk back.
Set Off A Blaring Alarm To Scare Away Intruders or Animals- With the press of a button you can set off a deafening alarm to scare away any unwanted visitors
Use Night Vision To See What's Happening In The Dark- This camera comes fully equipped with night vision so you can still see what's happening at night.
Super Bright LED Light- Even though it's a camera, it's still a light, and will use it's super bright LED lights to light up any dark space.
Built In Motion Tracking Watches For You- Not watching through your phone? Don't worry, this camera comes with built in motion tracking so you never miss a moment.
No Wires or Batteries- This camera uses the electricity from the light socket, so it has an infinite amount of energy and will never die.
Extremely Portable- Unlike built in doorbell cameras, you can take this with you anywhere. Great for traveling and renting Air BnBs.
Scares Away Bad Guys- The moment bad guys see this camera looking down at them, they'll run the other way.
and that's not it!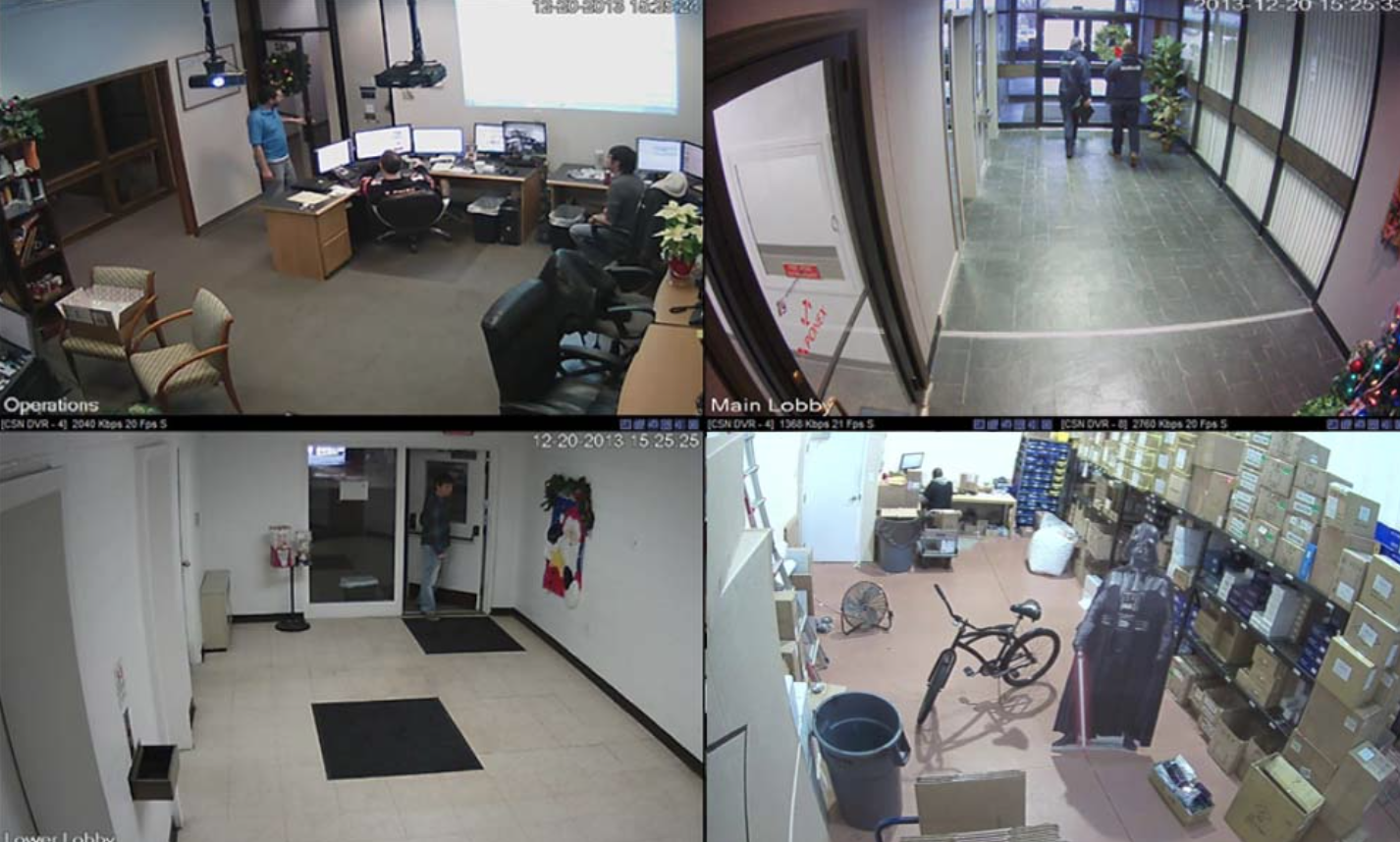 Is It Worth It?
100% Yes. With summer around the corner, the Light Bulb Security Camera is expected to sell out very quickly, as it's a great gift and one of the best ways to keep an eye on package thieves.

The time to buy the Light Bulb Security Camera is now before this discount runs out. It's already selling like crazy.

You'll quickly see why thousands of Australians have ordered theirs already!

TheLight Bulb Security Camera feels like a $400 product priced at $69(with the exclusive 40% discount).

The icing on the cake is the price. If it's still on promotion for under $200 – definitely, pick up one before they go.

In case you couldn't guess, I LOVED it! You won't find a better Security Camera for a better price.
How Do I Get A Real Light Bulb Security Camera?
No knockoffs please, the real thing is essential! Don't get stuck with some ancient prototype!