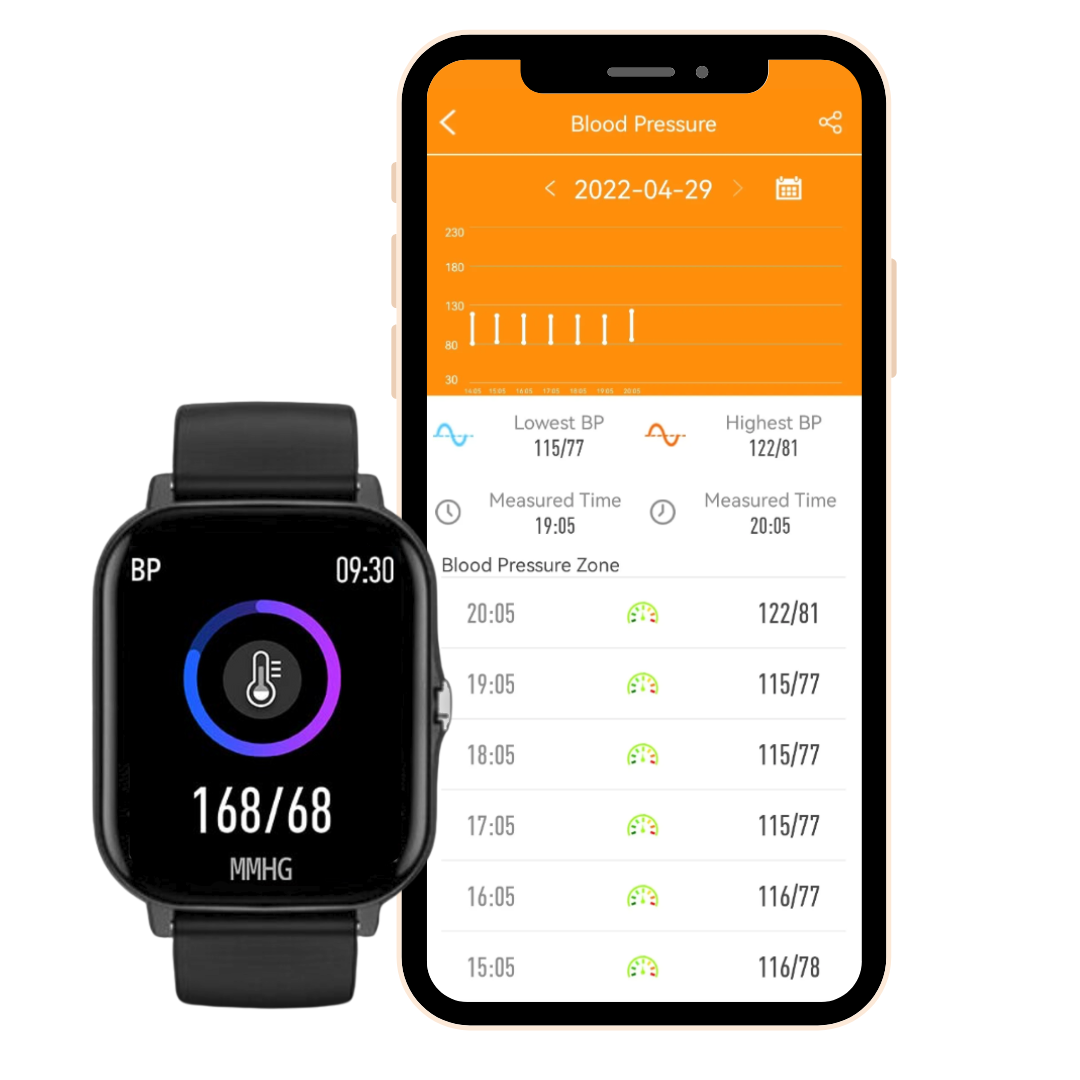 Imagine a life where you can effortlessly monitor your Blood Pressure anytime.
Med-Watch – the ultimate Blood Pressure Watch.
Equipped with cutting-edge technology, Med-Watch provides precise blood pressure readings in just 30 seconds allowing you to focus on what truly matters – spending cherished moments with your loved ones.
Real-Time Heart Rate and Blood Oxygen Tracking
You deserve a life full of joy, happiness and peace of mind. Stay ahead of potential health risks by continuously monitoring vital health indicators with ease. From now on, you have control of your health.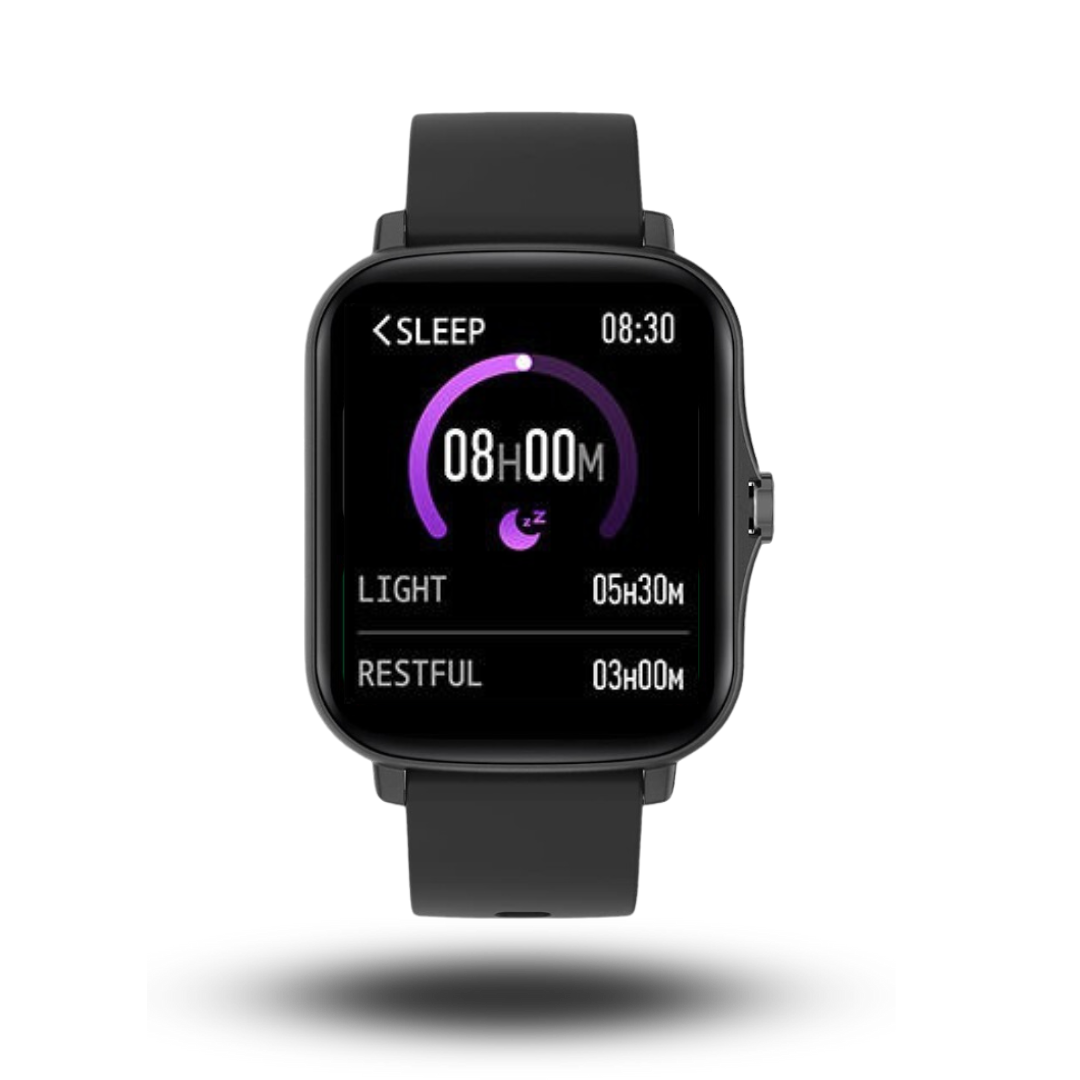 Sleep Optimization
Track your sleep patterns and wake up rejuvenated every day.
It has been proven that sleep is the #1 reason for good health.
Comprehensive Fitness Tracking
Track steps, Distance and Calories burnedto asses the impact of your daily activities on your heart health and make informed decisions for a healthier lifestyle.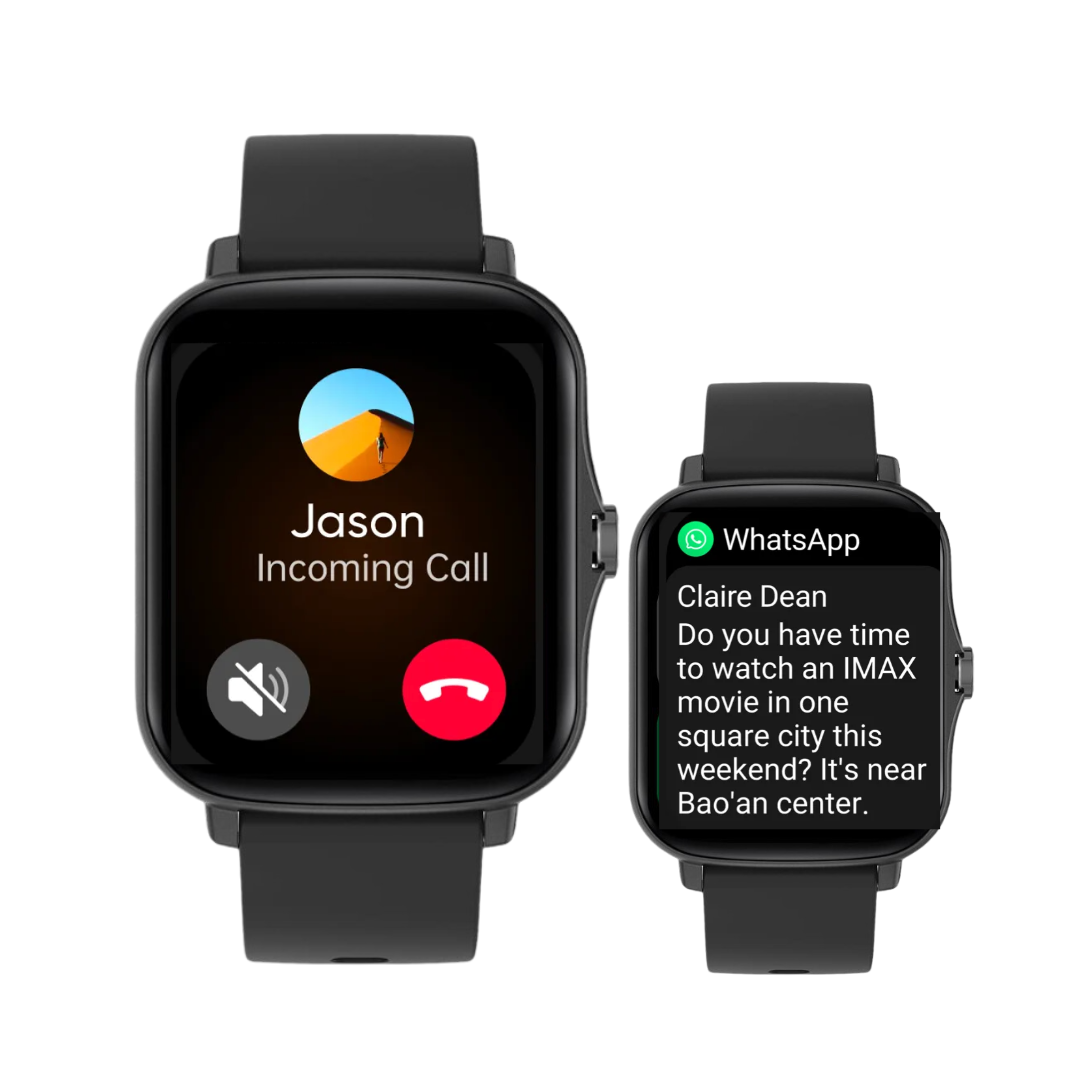 Stay Connected
The Med-Watch can display incoming Calls, and any type of Messages, so you won't ever miss a call from your loved once again.
Real-time Health Coaching with DaFit App
Access Comprehensive Health Stats on Your Phone and Master Your Well-being Without Any Monthly Charges (Compatible with both Android and iPhone)
Plus, receive daily actionable insights tailored to your unique data, empowering you to take charge of your well-being and live your best life.