Who is the luckiest guy?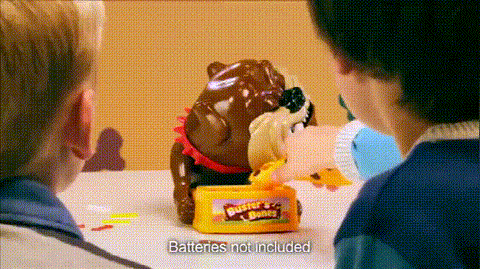 BAD DOG set for boys and girls
Great and super fun toy for your kids to play with. Press any of them, it will have a chain of effect. Develop children's math, science, spatial, tactile skills and imagination.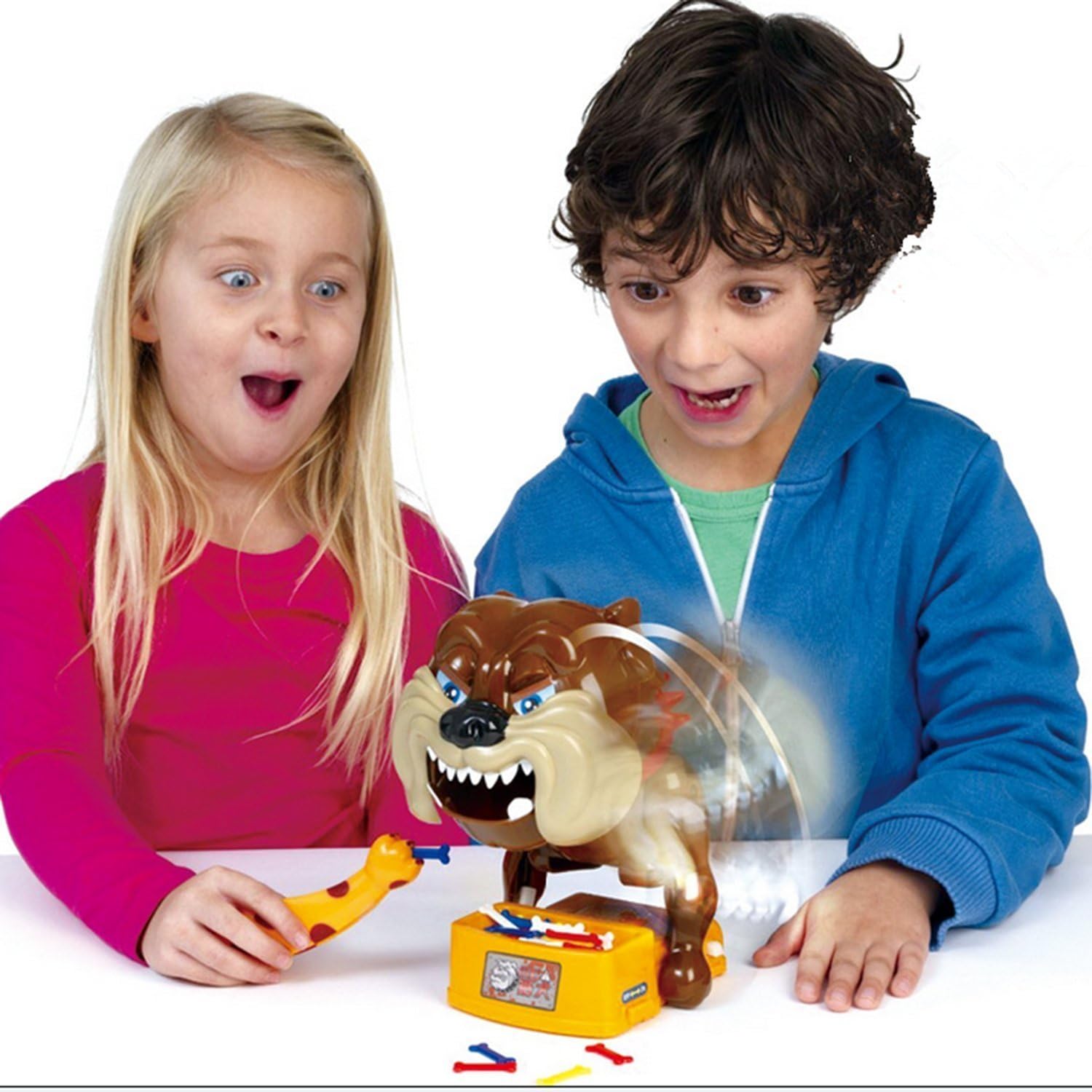 CHARACTERISTICS:
Who is the happiest person? Nobody knows when the dog will bite you. It keeps kids giggling and parents screaming while playing.
Realistic sound effects –sleeping or waking. The dog will make various noises that indicate if the dog is about to bite someone.
A fun board game can test your kids' courage.(NO DAMAGE TO THE GAME, don't worry about your kids)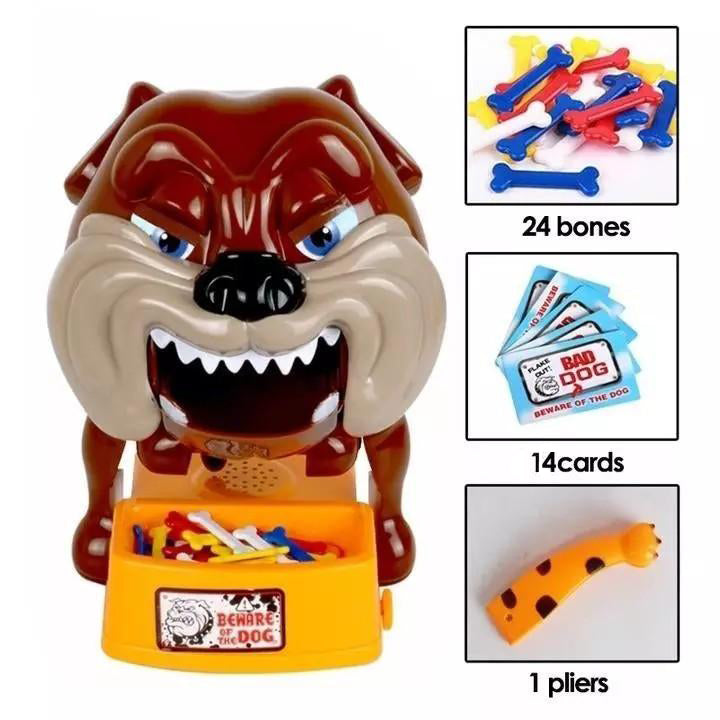 HOW TO PLAY THE DOG TOY?

Squeeze the dog's body, turn the head slightly to the right until the "click" sound to make the dog fall asleep.
Mix the different colored bones well, put them in the dog bowl, and then press the switch hanging on the dog bowl to the right to start the power supply.
Shuffle the cards together, place them face down in front of the dog, or give them to each person participating in the board game.
Take the cards and show them to the others. Take the bones from the dog bowl according to the colors and quantities on the card.
If the bones have been removed successfully and correctly according to the card, the next person should turn the card over, everyone doing the same thing.
If the dog is awakened while taking out the bones, it will suddenly rear up and bark with a terrible sound, and whoever wakes the dog will be kicked out of the game.
The board game continues until the last one standing wins the game!