Why Us ?
Doesn't Take Up Much Space
2 In 1 Fishing Rod And Reel.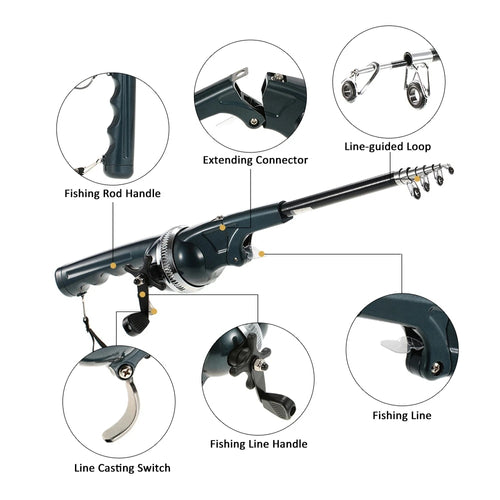 Your Path To Fishing Success
Starts with our amazing folding fishing rod! This compact wonder tool is perfect for professionals and novice anglers alike. Light in weight, it is perfect for long hikes and ready to be your trusted companion in the world of fishing
Portable Pocket Fishing Rod
This rod and reel integrated fishing rod comes with 80m 3# fishing line and the fishing line can be replaced. The non-slip handle can be telescopic,and there is a small storage room that can store small fishing lures and hooks.The rod is 7-section telescopic and easy to carry.